D'Angelo Russell poses with 'lucky ping pong balls' that landed Lakers No. 2 pick (PHOTO)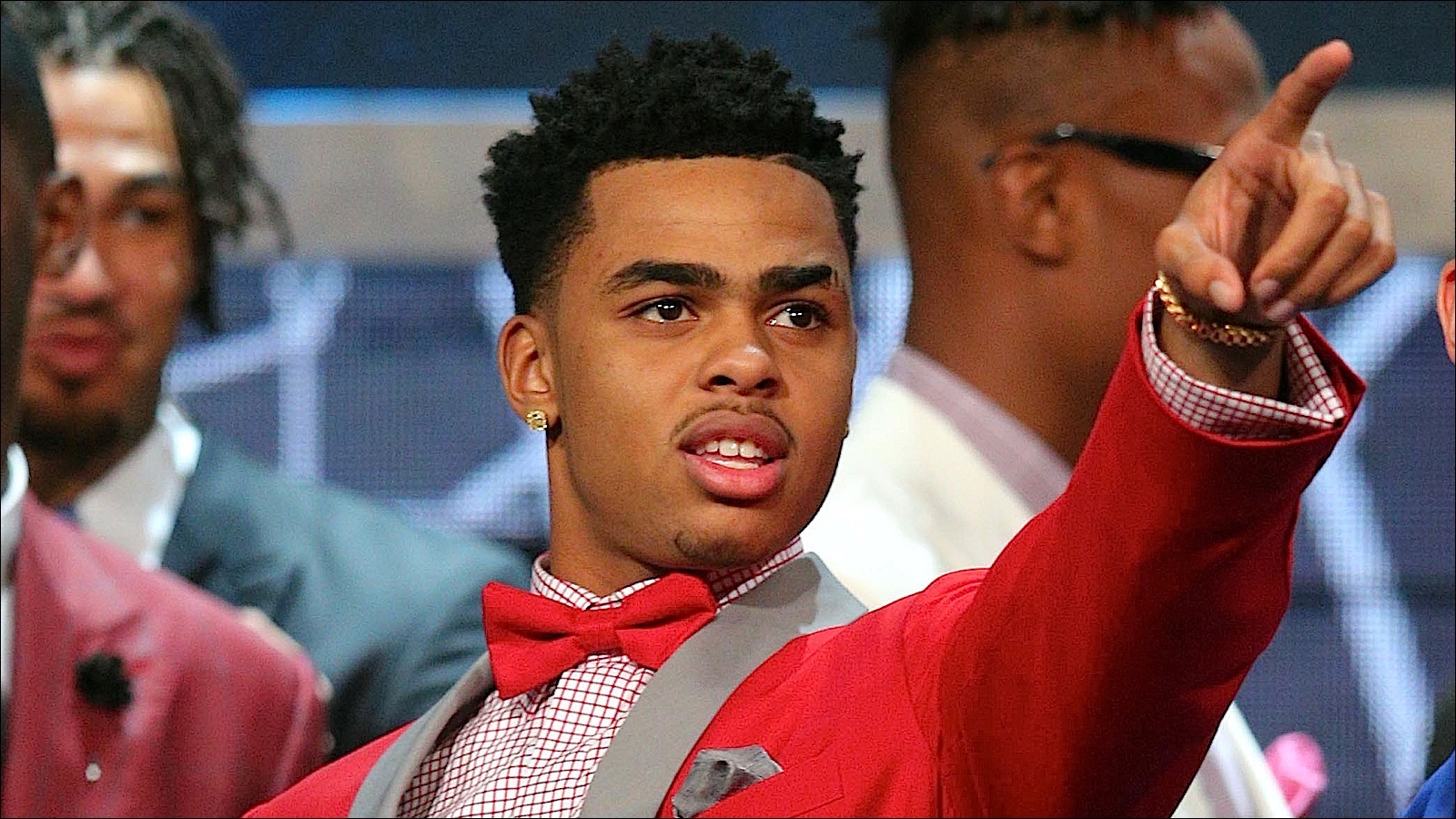 If and when D'Angelo Russell becomes the latest superstar member of the Los Angeles Lakers, fans of the purple and gold might want to consider having plaques installed in their homes bearing the digits "6-8-4-11." No, that's not a pair of very different heights; it's the combination of ping pong balls that came up to give the Lakers the No. 2 overall pick in the 2015 draft.
Russell and the rest of the Lakers rookie class toured the team facility on Monday, met their new boss and took some photos. And Russell posed with the very ping pong balls that resulted in his arrival in L.A.:
And when you're at the El Segundo facility, you have to stop by and see the trophies. It's Laker law.
Now, it's time for the Lakers rookies to get to work. The boss is watching.
Photo Credit: Brad Penner/USA TODAY Sports
The lucky ping-pong balls and the man they brought to Los Angeles. pic.twitter.com/CBfNXxMek1

— Los Angeles Lakers (@Lakers) June 29, 2015
The rookies getting acquainted with the hardware in @JeanieBuss' office pic.twitter.com/EFZ08rFs9n

— Los Angeles Lakers (@Lakers) June 29, 2015
The Lakers 2015 #NBADraft class with their new boss. pic.twitter.com/9fe5CcesZY

— Los Angeles Lakers (@Lakers) June 29, 2015