Could Wayne Ellington have a future with the Lakers?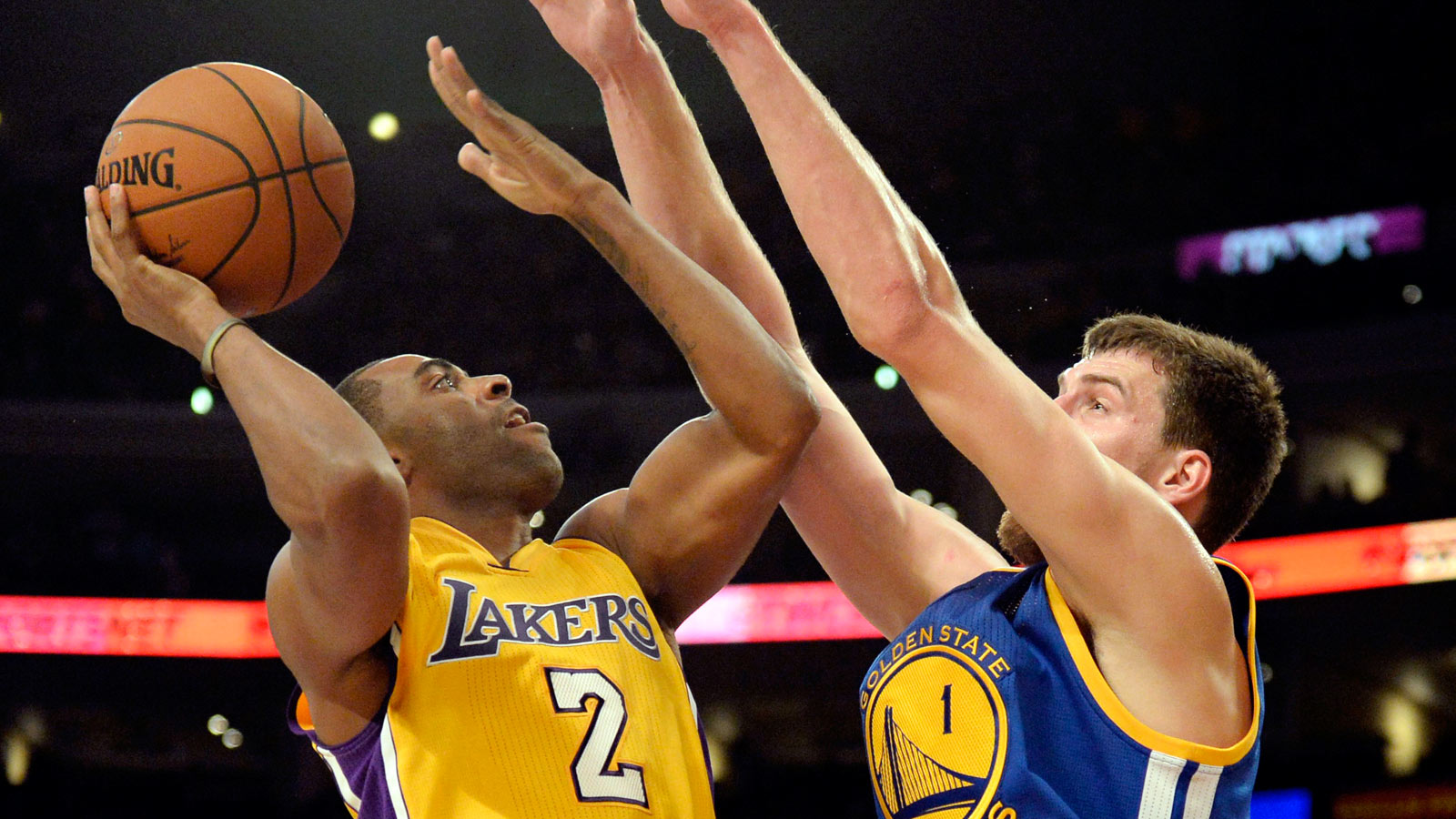 The 2014-15 season was the worst in the long history of the Los Angeles Lakers, but there were a few bright spots scattered throughout all the losses.
One of those bright spots was the play of Wayne Ellington, a 27-year-old journeyman shooting guard. Ellington shot a very respectable 37 percent from behind the arc while averaging career highs in nearly every statistical category per game.
Like many other players currently on the Lakers' roster, Ellington will be an unrestricted free agent this offseason. Here's more from the Lakers blog Silver Screen and Roll:
In his exit interview, Ellington expressed hope for a return, adding that, "I would like to be back with the Lakers, but you never know in this business." Absent an above-market offer for his services like Jodie Meeks received last summer, the Lakers should seriously consider bringing him back.
At 27 years old, Ellington is young enough to stick around for a few years but old enough to be a voice of stability in the locker room. He has the potential to be one of those glue guys who will play their role and hit shots when given the opportunity. You don't start building a championship contender with the Wayne Ellingtons of the world, but you need them to be one.
(h/t Silver Screen and Roll)