Clippers top Jazz at home to improve to 2-0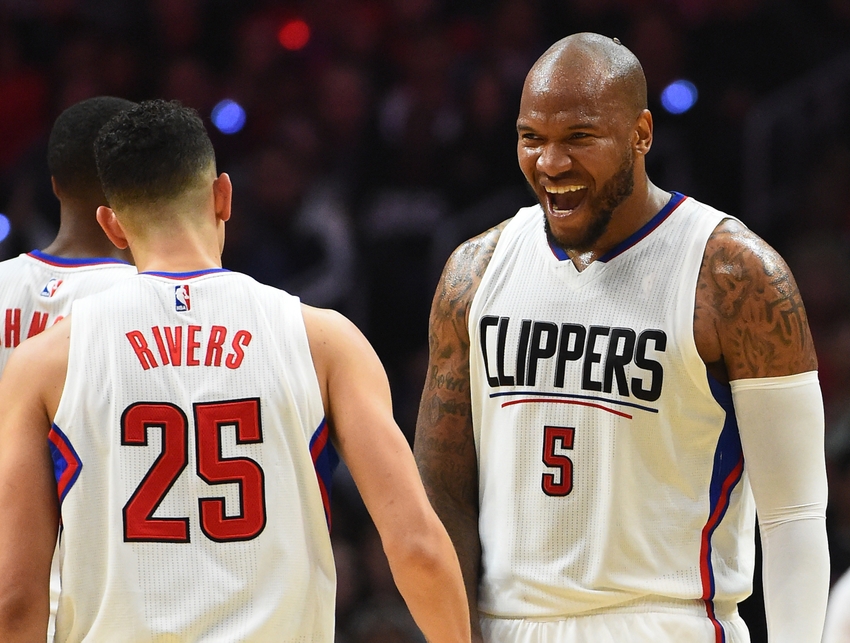 88

75
Clippers surge past Jazz to win their home opener of 2016.
Los Angeles is witnessing new and exciting things with both of their basketball teams. Sunday proved to be another testament to that, as the Clippers dominated the Jazz.
Utah was coming off a win of their own against the Lakers, but lob city wasn't having any of it.
In order for the team to get the win, both Austin Rivers and Blake Griffin stepped up.
Griffin led all starters in scoring with 18 points, while Rivers led the bench and team with 19.
Jamal Crawford contributed 12 points to the cause, while neither Chris Paul or DeAndre Jordan were much of a factor.
Neither Jordan nor Paul scored in double figures, but Los Angeles didn't let that faze them.
The Clippers have a serious shot at the conference finals or beyond this season, and winning without proficient nights from their bigger players says a lot.
Doc Rivers has to be proud of his team for opening the way that they have, but the work is just getting started.
The Clippers held the Jazz to 75 points today — the fewest points they've allowed since 2012-13.

— Jovan Buha (@jovanbuha) October 30, 2016
The Clippers will spend Halloween hosting the Phoenix Suns before a gladiator battle with Oklahoma City.
After the conclusion of Sunday's games, it became clear that Russell Westbrook is going to be a real problem. Westbrook lit up the Lakers for over thirty points and doesn't look like he'll be stopping anytime soon.
Maybe getting Kevin Durant out of town was a win for Westbrook, only time will tell.
They'll have a day in-between their games with Phoenix and Oklahoma City, but that doesn't mean the Clippers can ease up.
While the Golden State Warriors still seem to be figuring a lot out in terms of chemistry, they're the Clippers' biggest threat to a short playoff run.
Los Angeles tips off with Phoenix Monday night at 7:30 pm PT.
This article originally appeared on