Clippers Corner: Blake Griffin, Jared Goff and scouting moves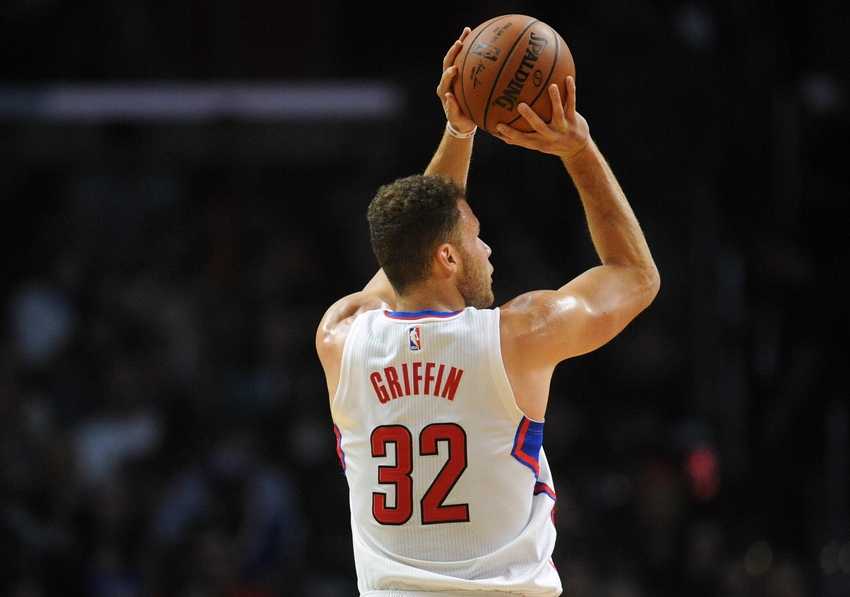 Clippers Corner features Blake Griffin's new kicks, Jared Goff's NBA team, and some scouting moves.
Blake Griffin
Los Angeles Clippers forward Blake Griffin tweeted an awesome feature for his new Super.Fly 5 Jordan shoes.
In the feature, Griffin is seen working on his basketball game as artist James Roper is seen designing and creating the sneaker.
The artist talked about the explosiveness and fluidity in both his art and Griffin's basketball game.
Griffin said Roper's unique style captures the movement and explosiveness in his game. That is what the shoe is about.
Ultimately, this is only an advertisement for a sneaker. However, the images of the shoe and art actually compliment each other. The shots of the city and the audio of both people sharing their thoughts makes the advertisement well done.
The shoes were released globally on Aug. 1. They retail for $150, and come in three color options.
Jared Goff
2016 No. 1 overall draft pick Jared Goff made headlines this week by being named the third-string quarterback of the Los Angeles Rams.
The Los Angeles quarterback also picked the Lakers over the Clippers this week. In a game with local television station KABC, Goff picked the Purple and Gold over the Clippers.
This is not the way for Goff to make friends in his new city. Either way, Goff needs to worry about his own game rather than the NBA teams. He better hope his Rams finish the season in the playoffs like the Clippers in 2016, and not in the lottery like the other L.A. team.
Besides, Goff played at the University of California. He is probably a Warriors fan anyways.
Scouting Moves
The Clippers also made some moves within their scouting department over the past week.
Last week, it was reported that ex-college head coach Paul Hewitt would join the team as a scout.
Hewitt registered 322 wins with 256 losses in 18 years coaching between Siena, Georgia Tech and George Mason.
This week, L.A. also hired Monte Mathis as a scout under Lawrence Frank in the front office.
Previously, Mathis was an assistant coach with the Dallas Mavericks and Orlando Magic.
Hopefully, these new scouts can help Los Angeles find some good prospects. Please, no more C.J. Wilcox and Reggie Bullock type players who never develop.
This article originally appeared on