Chris Paul reveals hidden design details in the Jordan CP3.IX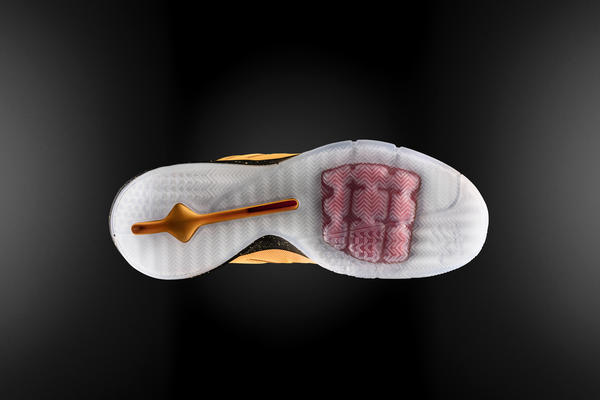 Jordan Brand unveiled its latest signature shoe for Chris Paul last week, and just like every one of his models, there are plenty of personal details incorporated into the design.
Paul is way more into sneakers than you are, and will spend hours on NIKEiD personally designing shoes (and paying for them) just because it's easier than making a phone call to explain exactly what he wants.
Speaking on a conference call with a small group of reporters, Paul detailed some of the Easter eggs that are hidden in some of the colorways of the CP3.IX design.
"It's funny, you've seen the sort of wing flaps in the back," Paul said. "On NIKEiD, you'll be able to put whatever you want on the inside. For me, I have a few things that I say all the time during the game.
"I mean, I'm always locked into the game, but anytime I hit a three I usually yell, 'Bang!' like Mike Breen. Me and my brother have been saying that for years. Anytime I hit a three, I say it in the game. And that's initially what was supposed to go back there, but I don't know, lawyers or something like that," he joked. "I don't know. Couldn't happen. Something that's over my head.
"A lot of times in timeouts, when we're in close games, guys on my team know that when we break the huddle, I always say, 'It's winning time.' Like all right, we played the rest of the game, whatever's happened has happened. It's winning time. So you can see that in the back of the flaps. And then every now and then, in practice or during a game, you get a guy who's talking junk trying to block your shot. And usually if I shoot a fadeaway or something, I'll say, 'Holdat.' And you can see that there in the back, too."
Those messages will be appearing in various models, but one aspect of the design should be present no matter which colorway you decide to pick up.
"If you look at the inside of the right heel, it almost looks like a ring," Paul said. "And it also looks like stadium seating. It's supposed to be for me and my wife. When I proposed to my wife, it was at the coliseum where she and I met for the first time, and that's where I played my college basketball at. So if you look at the shoe, it just looks like a design, but there's a story to it.
"And as usual, you might have looked at the bottom of the shoe and found it already, but there's always a Chevron logo on every shoe, starting with the one, representing my grandfather."
Paul's grandfather owned a gas station where he worked when he was younger, and he's paid tribute to his elder in every single one of his Jordan Brand signature sneakers.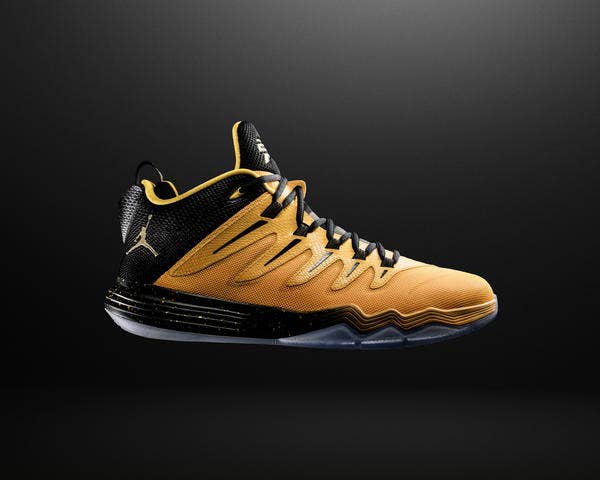 MORE NEWS:
Want stories delivered to you? Sign up for our NBA newsletters.