Clippers blow past Pistons at home, improve to 6-1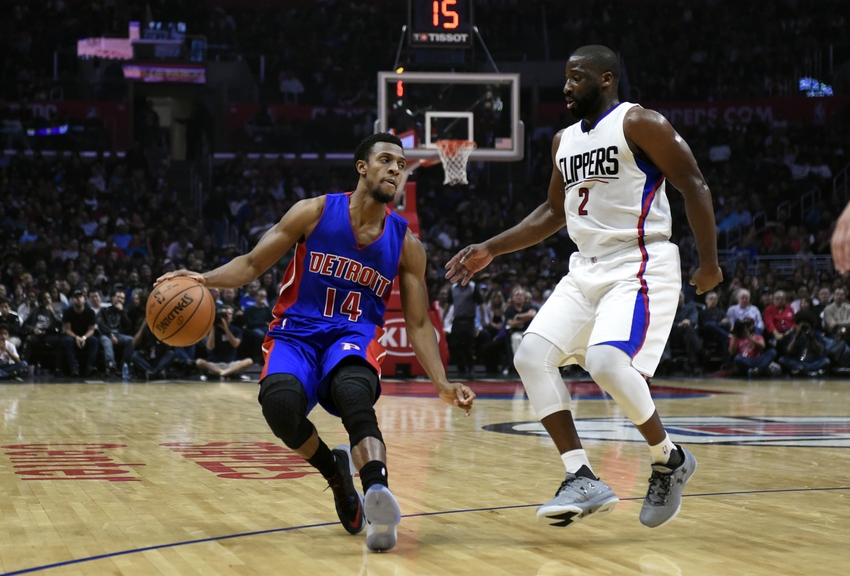 114

82
If the Clippers thought they'd get a challenge at home from the Detroit Pistons, they couldn't have been more wrong.
Los Angeles saw anything but a fight from Detroit, and that was clear from tip-off.
The Clippers managed to do what the Lakers have made a pattern of, holding their opponent to 15 first quarter points.
Taking an 18-point lead into the second quarter, Los Angeles never looked back. Lob City added a cushion of 12 more points by halftime.
Leading by 30 and with the game just halfway over, it seemed almost too easy for them in the second half.
The beat down of the Pistons proves that the Clippers are for real this season. Thanks to the victory, they improve to 6-1 to keep pace with the Oklahoma City Thunder.
Chris Paul and J.J. Redick poured on the points with 24 and 20, respectively.
Blake Griffin had just 13 points, but found other ways to contribute via ten rebounds and nine assists.
For Detroit, Andre Drummond led the team in scoring with just 15 points.
Los Angeles did a tremendous job keeping Ish Smith and Kentavious Caldwell-Pope from being remotely effective.
The Clippers' lone loss of the season came at home, but other than that they've been perfect.
In order to have a chance, the Clippers must take advantage of the fact that Golden State and San Antonio are having transition seasons. As different as those transitions might be, the Clippers can't afford to get distracted.
Monday night's 32 point margin of victory was the largest win over the Pistons in team history.
Next up for the Clippers is a home game against the Portland Trail Blazers on Wednesday.
Now that we've gotten to see what this team is all about through seven games, how they perform versus Portland will set the tone moving forward.
This article originally appeared on