Cleveland Cavaliers: Rankings the Top 5 Free Agent Options
Nathan Beighle/FanSided via King James Gospel

Fansided
After a rough January, the Cleveland Cavaliers are looking to workout a group of veteran guards; so, who has the best chance of securing the 15th spot?
The Cleveland Cavaliers looked to be in a predicament following both Chris Andersen and Mo Williams going down for the season. With already maxing out at 15 players, the Cavaliers could have cut someone, but that would not have been financially wise.
So, they decided to trade. They somehow were able to acquire Kyle Korver from the Hawks for Mo Williams, Mike Dunleavy, and some cash. This is where the Cavaliers current predicament comes into play.
With trading 2-for-1, they only have 14 players on the roster and one guy in LeBron James who is eager for more on-the-court help. He has definitely put his two cents in. He told the media that he believes the Cavaliers need to acquire a backup point guard. He also mentioned the need for another playmaker.
Want your voice heard? Join the King James Gospel team!
According to ESPN, the Cavaliers are already planning on working out Mario Chalmers, Kirk Hinrich, and Lance Stephenson. Surprisingly, all three of these guys made an appearance in our top 5.
So, without further ado, let's take a look at the Cavaliers top free agent options.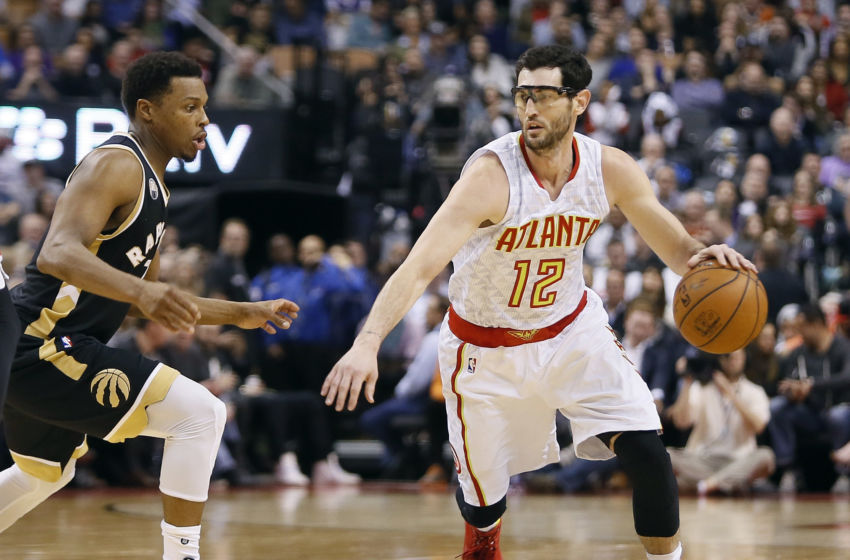 Option #5: Kirk Hinrich- Probability: 10%
Kirk Hinrich will be working out for the Cavaliers later today which may ultimately decide his fate with the organization. Hinrich is now 36 and played only a total of 46 games last season.
Hinrich has been a steady threat off of the bench throughout his career. He is generally the leader of the second unit, and he often times got the node in Chicago as Derrick Rose was a perennial shut down candidate.
Over his thirteen year career, Hinrich has career averages of 10.9 points and 4.8 assists. While not a dead-eye three point threat, Hinrich has shot 37.5% from downtown throughout his career. Hinrich is lower on the list due to his age along with lacking what the Cavaliers need.
Get the King James Gospel App
They are asking for a backup point guard to lead their second unit. Hinrich is a veteran backup point guard, but he is not the playmaker that the second unit needs to be successful. During this time last season, Hinrich played only 13.7 minutes per game and scored a mere 3.0 points per game.
Cleveland will be asking for more from Hinrich, and while he was able to join the other veterans in the workout, I wouldn't expect him to be the winner.
Option #4: Larry Sanders- Probability: 5%
Larry Sanders has not been reported to be attending tomorrow's workout with Cleveland, but he is attempting to revive his NBA career. His abilities could be put to great use on this Cavs team.
The Cavaliers are one of the worst teams at protecting the rim: they block just 4.0 shots per game which is 25th in the NBA and they are in the bottom half of the league in opponents points in the paint and second chance points. While this position is not one at desperate need for Cleveland, it obviously should be a focus for them.
More from King James Gospel
Bleacher Report's Tyler Conway said this about Sanders:
A hot commodity at the top of the verticality boom, Sanders would be walking into a vastly different NBA than the one he left. The league has never been more three-happy, and teams have limited use for rim-runners with few offensive skills. Sanders' athleticism will likely attract teams, as will his rim protection, but fit will be key if he hopes to revive his NBA career.
The Cavaliers are one of the teams that could use his rim protection. During his peak, Sanders averaged 2.8 blocks per game which was second most in the NBA. Almost averaging a double-double in the 2012-2013 season, Sanders had to take a couple season off to regain his personal composure and overcome his own obstacles.
But, he is back, and if he can not be a locker room distraction, he would be a terrific defensive addition. The Cavaliers do not need that much more offense firepower anyway with Irving, James, Love, and Smith.
Option #3: Lance Stephenson- Probability: 20%
Lance Stephenson has been around the league ever since his peak in the 2013-2014 season. He was one of the main scoring options for that Pacers team behind superstar Paul George.
Stephenson scored 13.8 points per game that season and has more currently averaged 14.2 points per game with the Memphis Grizzles in 26 games last season. Stephenson is the playmaker that LeBron has been calling for. The problem is the Cavs are extremely deep at shooting guard, so when J.R. Smith returns, Stephenson may not ever see minutes.
Stephenson was waived by the New Orleans Pelicans on November 7th after appearing in just six games for them this season.
One highlight that should attract the Cavs to Stephenson is his effectiveness. Lance has shot over 47% from the field in his last two season. There are only six guards this season that shoot better than Stephenson from the field (min. 9 FGA's per game).
Lance hasn't shown too much this season and has potential to be a locker room distraction, but if the Cavaliers are serious about a playmakers, Lance could be their guy.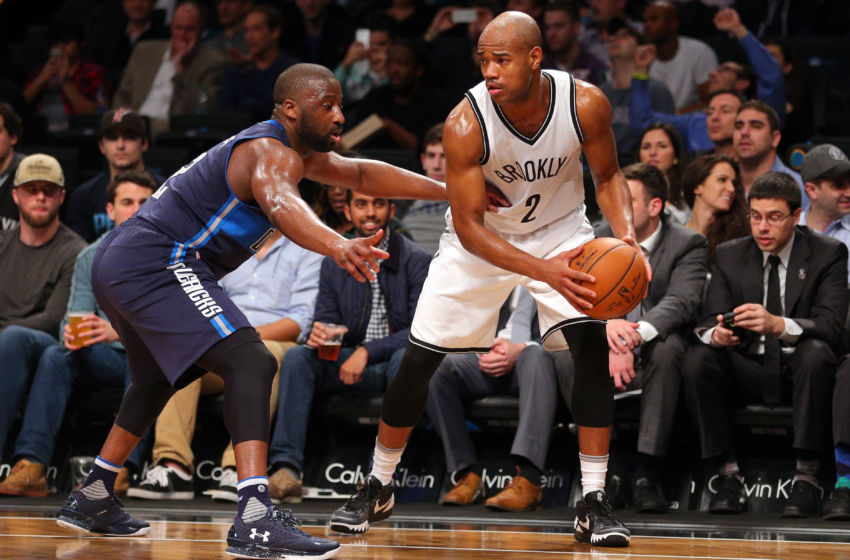 Option #2: Jarrett Jack- Probability: 20%
This is my guy. I love Jarrett Jack and believe that he has one or two more quality seasons left. Last season he played and started 32 games for the Brooklyn Nets. He averaged 12.8 points per game and 7.4 assists per game. That's some good numbers for a then 32-year-old.
Jack went down with a torn ACL, and back on January 4th, CBS Sports reported that he may be nearing full strength:
Jack was waived by the Hawks at the end of October, as he was still recovering from a torn ACL that required surgery in January. However, he's finally close to 100 percent healthy and is slated to hold an open audition for guard-needy teams, which should draw plenty of interest for the 33-year-old veteran.
Jarrett Jack gives the Cavaliers both the quality veteran point guard and the playmaker that they are desperately searching for. While his health is a concern, the vast majority of these free agents have health issues, so basically every player comes with some risk.
I think Jack may be the best fit, but this next player is obviously the number one target.
Option #1: Mario (Rio) Chalmers- Probability: 45%
Mario Chalmers is a veteran playmaker that has experience playing on a LeBron James-led team. With all the off-the-court issues, having a player in the locker room that has experience with LeBron would be beneficial.
Chalmers was waived by the Memphis Grizzles on March 10, 2016. Chalmers was traded to Memphis from his long-time ball club the Miami Heat. Rio spent the first seven and a half years with the Miami Heat. Four of those were with LeBron James where he helped secure two of the King's three rings.
Chalmers is coming off of an achilles tear which is why he was waived by Memphis. Lingering injuries like that may come with lackluster athleticism, so this workout will be crucial for Mario's future with the Cleveland Cavaliers.
Mario, who has averaged 9.0 points per game over the course of his career, is a successful NBA point guard, and he will hopefully find his way to this Cavaliers team.
In my opinion, Mario is the frontrunner, but Jack should be a close second. The Cleveland Cavaliers are obviously searching for another quality body.
Tell us. Which free agent do you think has the best chance to be signed by the Cleveland Cavaliers?
This article originally appeared on