Cleveland Cavaliers: Mo Williams Should Have Considered Retirement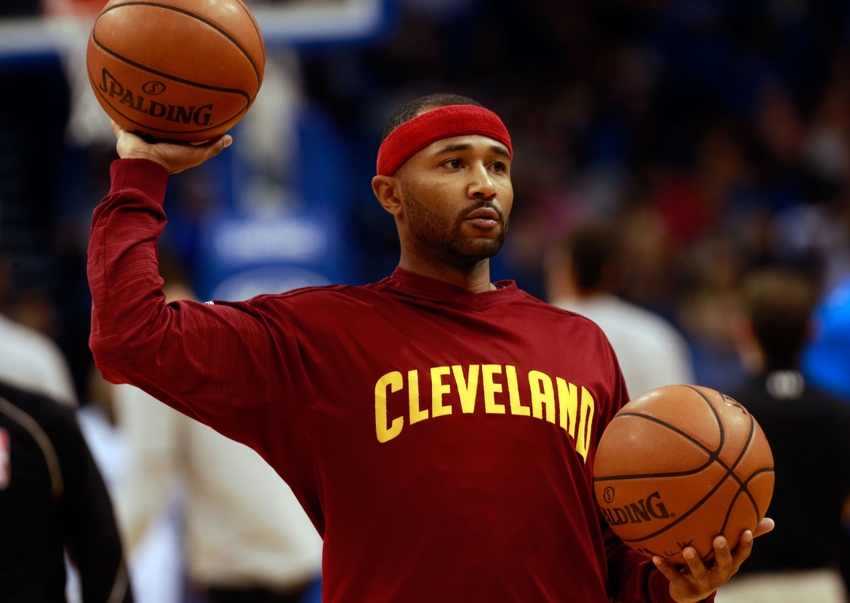 Mo Williams will return for another year with the Cleveland Cavaliers. Was it the right choice, or should he have retired?
He's coming back home! Well, actually he never left.
Mo Williams is coming back to the Cleveland Cavaliers for one more season.  Earlier in the month, I wrote an article on possible replacements for Williams if he decided to retire, and I have to admit, I liked my list.
Norris Cole and Ricky Rubio were the top picks. It wasn't only because the Cavaliers needed another backup point guard, but longevity, youth and production. Both are in their mid-20s, and haven't reached their peak yet.
The same could be said about Kay Felder, but he is still developing and might not be ready for a role that big quite yet. Cole has been to the NBA Finals twice, and knows what it takes to win. Rubio hasn't been anywhere near the postseason, but he's a veteran that would produce and has the ability to run a team.
With Williams, there just isn't much left.
He's got bad knees, age is becoming a factor, and the game defensively has passed him by.  Some Cavs fans might disagree, but it's the reality of the situation. He would be great as mentor for Felder and Jordan McRae.
Williams has a video out with Felder training with him at the Mo Williams Academy in Texas. He looked comfortable in the role of a coach, and pushed Felder in every drill. He should maintain that desire and expand on it.
Heck, it worked for head coach Tyronn Lue. Lue always mentions how he never saw himself as a coach until Doc Rivers came to him when he was coaching the Boston Celtics.
He got the opportunity to learn under him with the Los Angeles Clippers as well. Lue took those lessons and gave the Cavaliers their first championship, and the city of Cleveland since 1964.
Williams could do the same thing. With him still playing, it seems like a tough task. He won't get many minutes with McRae and Felder as the future, the acquisition of Mike Dunleavy Jr. — and the eventual return of J.R. Smith.
It's unfortunate because I personally don't want to see Williams go out like this. He did a lot for the Cavaliers during his tenure with the team.
He helped lead the team to the NBA's best record in 2009 at 61-21 — becoming the first point guard since Terrell Brandon in 1996 to make the All-Star team. He stuck around when LeBron James bolted to the Miami Heat, and most importantly, he got traded to the Clippers for Baron Davis and a first-round pick in 2011.
That pick turned out to be Kyrie Irving.
Williams hasn't had a perfect career, but it's been a great one. He's been a star, sixth man, and now a champion. What more does he have to accomplish? Now, it's just for the love and passion of the game. Is it worth not being able to walk again with bad knees? For Williams, absolutely.
As former athletes, some of us don't know when to let go, but sometimes, it's essential. Williams will be back for one more year; I just hope he can go out on top instead of old and broken down.
This article originally appeared on