Cleveland Cavaliers Look Impressive This Season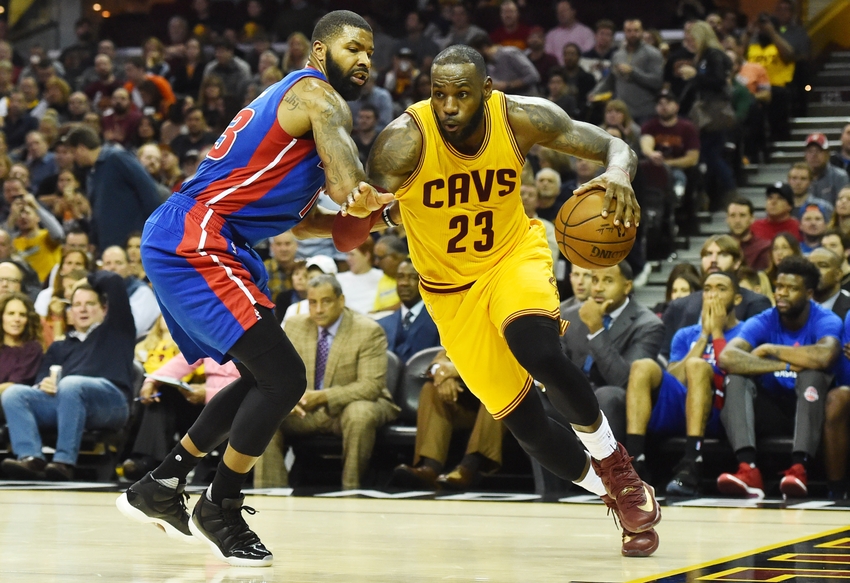 The Cleveland Cavaliers are playing so well together this season that they look ready to defend their championship title and continue their reign in the NBA.
With one of the best records in the league, only second to the Los Angeles Clippers, the Cleveland Cavaliers are off to a phenomenal start. The team looks so in sync that there is no doubt that they will be competing to defend their championship.
LeBron James has proven that he is ultimately unstoppable. At 31 years of age, James recently became the youngest player to score 27,000 career points. He also recently passed Hakeem Olajuwon for 10th in all-time scoring. He's averaging 23.2 points, 9.0 assists and 8.4 rebounds per game, which is almost a triple-double.
James has already improved on his three-point shooting from last season, his dominance on both ends of the floor is a sight to behold and he is one of the main contenders for MVP this season. It's clear that James is showing no signs of slowing down any time soon.
His supporting cast has been equally impressive. In fact, the other players of the Big Three are carrying the team more than James, which is something unusual. Kyrie Irving leads the team in scoring with 24 points per game, and 32 points per 100 possessions.
Live Feed

cleveland cavaliers
Kevin Love is averaging 20.3 points and 11 rebounds per game, which is a huge improvement from last season. He is playing more aggressive around the paint and has more confidence in his shot. This is exactly what the Cavaliers need from him. Love comes in second with 32.5 points per possessions, and James is averaging 30.8 points per 100 possessions.
The Cavaliers are currently the best three-point shooting team in the league, and they are off to the best three-point shooting start in league history. During their playoff run against the Atlanta Hawks last season, the team set an NBA record with 25 three-pointers. Now, the Cavaliers are continuing that feat by making three-point shooting a huge part of their offense.
Their three-point percentage has improved since last season, and that is primarily due in part to Kyrie Irving. This season he is 40 percent from downtown, which is about eight percent better than last season. Last Sunday, the Cavaliers made 14 three-pointers in a 100-93 win against the Charlotte Hornets. The Cavaliers became the first team in NBA history to hit 10 or more three-pointers in their first eight games.
And currently with a 10-2 record, the best is yet to come. Head coach Tyronn Lue seems to think so, at least. "We have a lot of great shooters," said Lue, according to David McMenamin of ESPN. "I think we can even make more shots. I think we're missing a lot of open shots that we normally make. It's going to come once the season gets going. I think our shots will come along a lot better."
Additionally, when the Cavaliers beat the Toronto Raptors in a 121-117 win, it gave them a 9-1 start. That is the best start for any LeBron James team through its first 10 games.
The Cavaliers are showing all of the signs for them to defend their championship this season. If they continue this pattern, they will be able breeze through the process of getting another championship.
This article originally appeared on