Kevin Love placed in concussion protocol after taking blow to head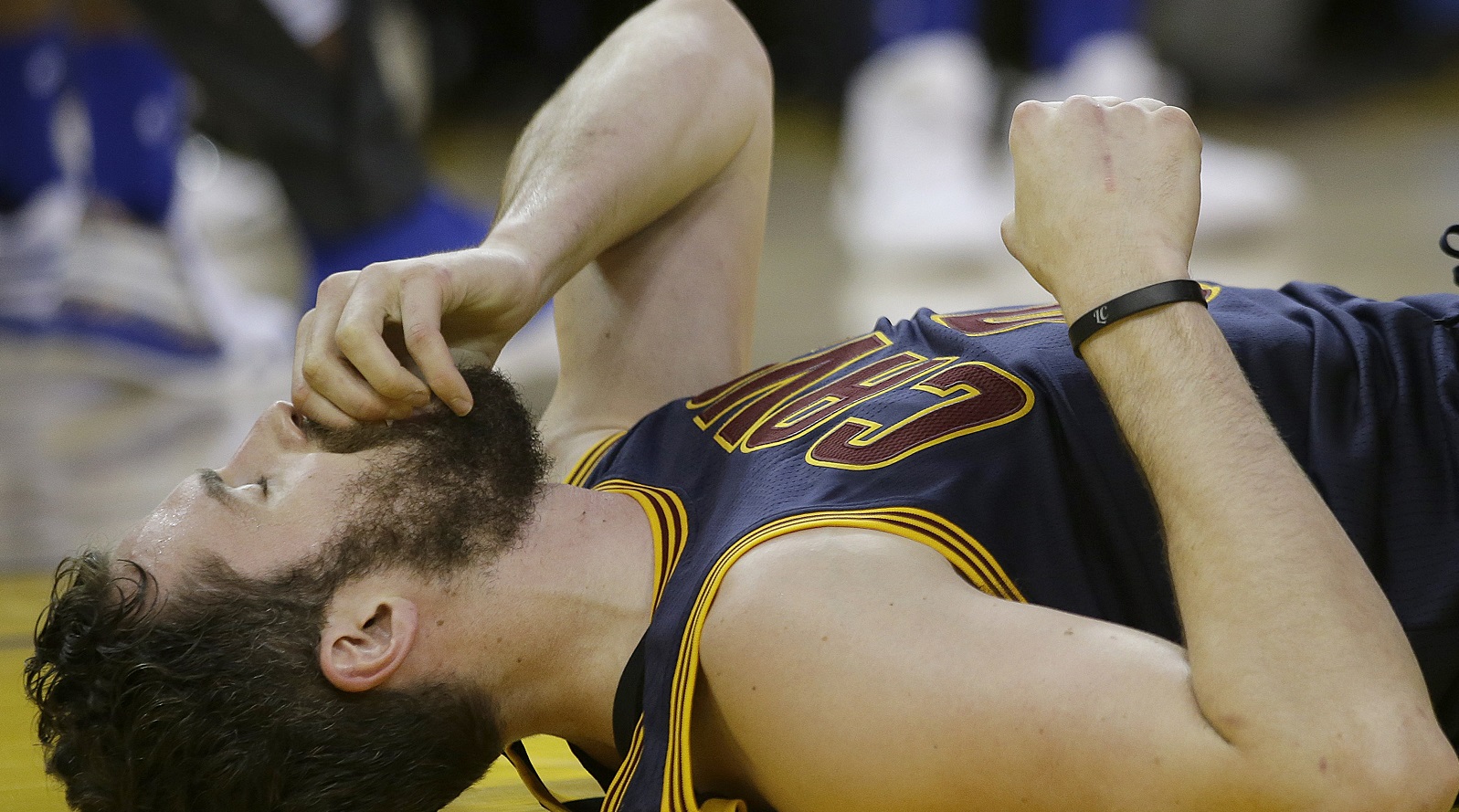 The Cleveland Cavaliers were looking forward to this NBA Finals rematch with the Golden State Warriors because they were at full strength. But it looks like that might not be the case anymore.
Kevin Love took an inadvertent elbow to the back of his head from Harrison Barnes while battling for a rebound in the second quarter of Game 2. Love remained down while play continued. He remained in the game after the team checked on him.
But early in the second half, Love walked off the court after experiencing dizziness during a stoppage in play and went back to the Cavs locker room.
The team examined Love further and placed him in the NBA's Concussion Protocol, ending his night early. The team added that Love, who finished with five points and three rebounds, didn't show signs or symptoms before halftime.
NBA release on Kevin Love's status: pic.twitter.com/5ggKu4nVCl

— Howard Beck (@HowardBeck) June 6, 2016
"At halftime he showed no symptoms," coach Tyronn Lue told reporters. "You could see in a timeout he looked kind of woozy."
It is unclear if Love will be allowed to travel with the team for Game 3, which will be Wednesday at Cleveland. The Warriors rolled to a 110-77 victory on Sunday to take a 2-0 series lead.
Love was unable to play in last year's Finals after suffering a dislocated shoulder in Game 4 of the Cavaliers' first-round series against the Celtics.
The Associated Press contributed to this report.