David Blatt is still reaching out to help the Cleveland Cavaliers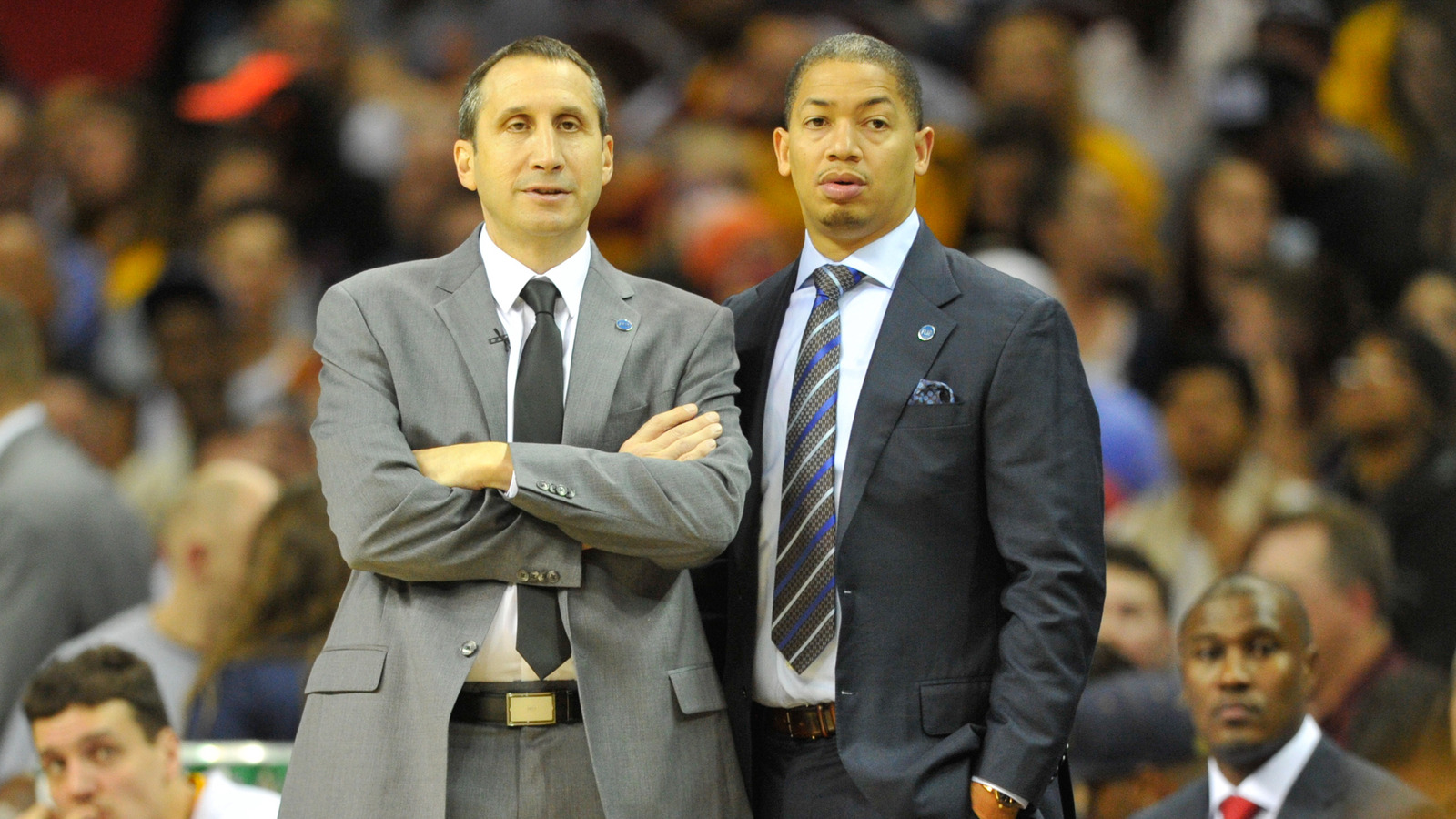 The Cleveland Cavaliers are undefeated in this year's playoffs, 10 straight wins that have them looking better than any point in franchise history. Their offense is unstoppable, and their defense is more than stout enough to get by.
But rewind a few months and go back to the middle of the season, when Cleveland shocked the NBA by firing David Blatt, and its hard to envision them ever reaching the level they're currently at. Blatt is a fantastic coach who took the Cavaliers two wins from an NBA championship a year ago despite season-ending injuries to Kyrie Irving and Kevin Love.
.@KingJames is in the Z O N E.#ALLin216https://t.co/6Cid3DpHrJ

— Cleveland Cavaliers (@cavs) May 20, 2016
With a banged-up roster, he came closer than any coach since Doc Rivers did it in 2014 to beating the Golden State Warriors in a seven-game series. But, ultimately, his sour relationship with LeBron James weighed heavier than his 30-11 record. Considering the way things ended, it'd be understandable for Blatt to despise the Cavaliers. But according to the man who replaced him, Tyronn Lue, Blatt continues to support his former team (via cleveland.com):
That's nice to hear. The Cavaliers' decision to let Blatt go was surprising, but they've rolled since the change, and Lue has done a fantastic job at the helm. Would Blatt have discovered the Channing Frye/Love/LeBron frontcourt combination that's destroying the league? Or would Timofey Mozgov still be in the Cavaliers' rotation?
It's hard to know.
But it's easy to say that Lue has handled things well. Right on to Blatt for recognizing all his replacement has accomplished so far.