Cleveland Cavaliers: Cedi Osman Can Be An Instant Contributor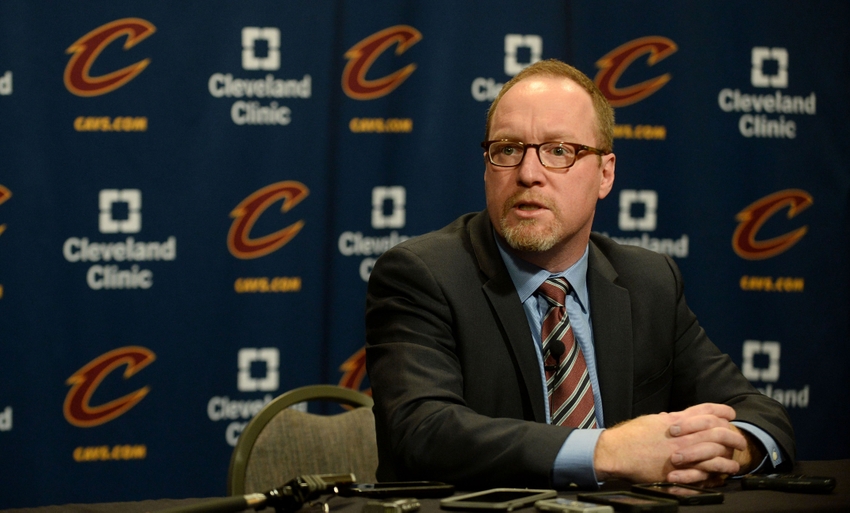 The Cleveland Cavaliers traded for Cedi Osman on draft night in 2015. Osman, nicknamed "Jedi" in the Euroleague, will make his jump to the NBA next season.
In 2015, Cedi Osman was drafted 31st overall by the Minnesota Timberwolves and traded to the Cleveland Cavaliers on draft night. He was a draft-and-stash prospect on a two-year timeline.
Next season, Osman will be ready.
In the Euroleague, Osman is the "Jedi". For those unfamiliar with the term, a Jedi is essentially a human being able to exert their telepathic energy in such a way that it's a force.
Osman, who will only be 22-years-old when he comes to the Cleveland Cavaliers, uses his intelligence and determination to be a game-changer.
Offensively, Osman is a young player who likes to drive. As a ball handler, he knows how to use screens and angles to have the best opportunity to finish on a drive. He's not afraid to finish through contact either. If he can't get all the way to the basket Osman has no problem using a floater. He's also able to finish with both hands.  In transition, he runs the floor well and is going to draw a lot of contact in the league.
Osman is fairly dangerous when he attacks the rim. His combination of intellect, aggression and skill compensates for his average athleticism.
In the halfcourt, Osman is alert off-the-ball and knows when to cut or spot-up and shoot. Though his three-point shooting off-the-ball is questionable, it's a trait that's less pronounced depending on how he's used by the Cavaliers.
Osman's best position in the NBA, despite his slight frame, is small forward. That position doesn't need him to be the team's best ball-handler or off-the-ball shooter, traditionally. He won't be beaten off-the-dribble as often as he would if he was playing a guard position either.
However, he'll be allowed to create  for others and move the ball as a guard would and that plays right into Osman's game. Osman knows how to play the right way and is intelligent enough to move the ball around so that the player who gets the best shot can take it.
Defensively, Osman has great length for the position and is incredibly active as he guards his man. He possesses the footwork and fundamentals to stay in front of his man though he's not the most athletic player on the court. He also has the burst and anticipation necessary to be a strong off-ball defender. Osman jumps passing lanes well, has solid anticipation on double teams, and is alert and aware of defensive rotations.
His defensive hustle has also led to the occasional chase down block as well, something LeBron James would love to see. His intelligence on the defensive end is spectacular for a young player. It's also one of the reasons Osman can have a sustained impact as a two-way player in the league.
More from King James Gospel
The last great intangible trait is one of the biggest reasons the Cavs are high on Osman. He'll do whatever he needs to do to help his team win a game. Osman is the type of players to dive for loose balls and crash the glass on every single possession. That's the type of intangible trait that Tristan Thompson possesses as well.
Next season, Osman is a player who can play on the wing in the second unit and give the team another strong finisher off the bench. He's an active defender and, as he develops his body, he'll improve his athletic traits. As he focuses on his conditioning, he'll have an even greater impact on-the-ball.
Right now, Osman's overall intelligence as a player is what will give him the best chance to make an impact for the Cleveland Cavaliers. He may find himself behind Richard Jefferson on the depth chart in his first year but the Cavs need young legs behind James.
Be ready for Osman to get the fanfare that Kay Felder and Jordan McRae received this summer. Osman, like the dynamic young duo that will star in the second unit this season, has the tools to be a reliable player early on his career. In addition, Osman has the backing of general manager David Griffin.
What do you think of Cedi Osman? How far away do you think he is from being a contributor for the Cleveland Cavaliers? Let us know in the comments section or tweet @KJG_NBA.
This article originally appeared on