Cleveland Cavaliers: Blueprint to Success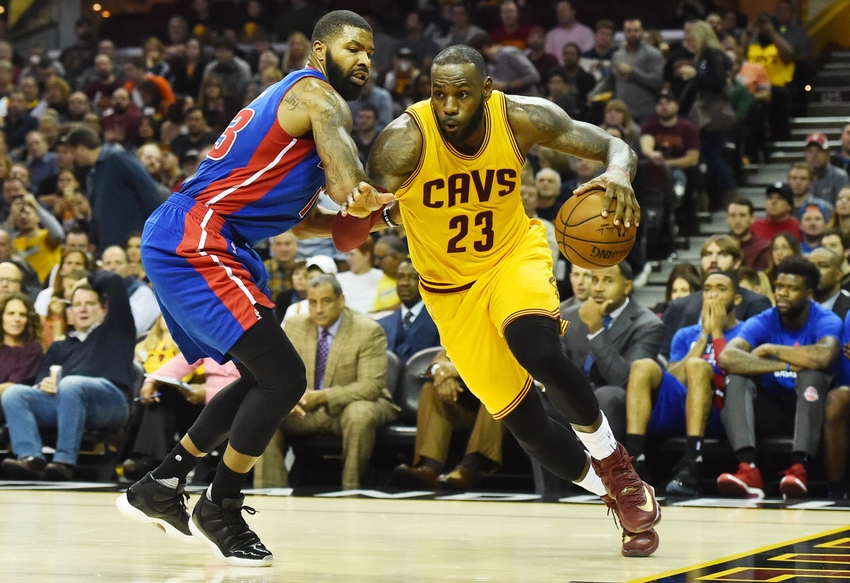 The Cleveland Cavaliers have started their season out 10-2 and currently holding the 1st spot in the Eastern Conference.
The Cleveland Cavaliers have put a lot into the beginning of the season so far starting with key players. The Cavs can contribute a lot of these wins to players such as Kyrie Irving, Channing Frye, and Lebron James. The truth is though that all the players have truly stepped up to continue this winning spirit. High scoring nights from the Big 3 and helpful quarters from the bench have helped. If you look closely though you will see some key elements that have helped the Cavaliers stay on track.
Its Raining Threes!
The Cavaliers are doing much more than just dazzling the crowd with amazing handles and high flying dunks. They're also knocking down the 3-pointer. The Cavaliers have used the long ball to their advantage to stay hot. Names such as Channing Frye and Kyrie Irving have lit up teams from beyond the arc. The Cavs have 12 straight games with at least 10 3-pointers. The helpful part about this as well is that its the big guys who are contributing to this stat. Channing Frye has contributed with a 46 percent 3-point percentage so far which mean nearly half of all the 3 pointers he takes are going in.
Aggression 
The Cavaliers arent just standing around waiting to fire up threes on every play. The Cavs are showing aggression. Kyrie Irving and Lebron James have stepped up when it comes to pounding the basket. Not to forget big man Tristan Thompson who is aggressivly holding down the boards. The Cavaliers have  shown improvement in how they use their shot clock. They know when to shoot and when to drive the ball a lot more effectivly. Lebron James is currently leading the team, shooting 50 percent from the field. He is taking control when he has the ball and more times than none is putting the ball in the basket. Kyrie Irving is close behind him at 46.9 percent.. The two take turns bringing the ball up the court and together they are helping the ball get into to basket.
The Support of a City
The city of Cleveland hasn't forgotten about that awesome Finals run. They have gone out of their way to show pure support for their team. Even naming a street Cavaliers Way just to keep everyone reminded. When it comes to having that much support you are almost guarented a good outing every home game. Th Q is rocking every game and that helps to fuel the Cavaliers victories. They're 5-1 at home. The support coming from the city has turned them all into a family.
The chemistry is way up and it shows with every pass and every shot. The Cavaliers are striving for another title and the whole city of Cleveland is close behind.
More from Factory of Sadness
This article originally appeared on