Cleveland Cavaliers 'Big Three' Make History Against Portland Trail Blazers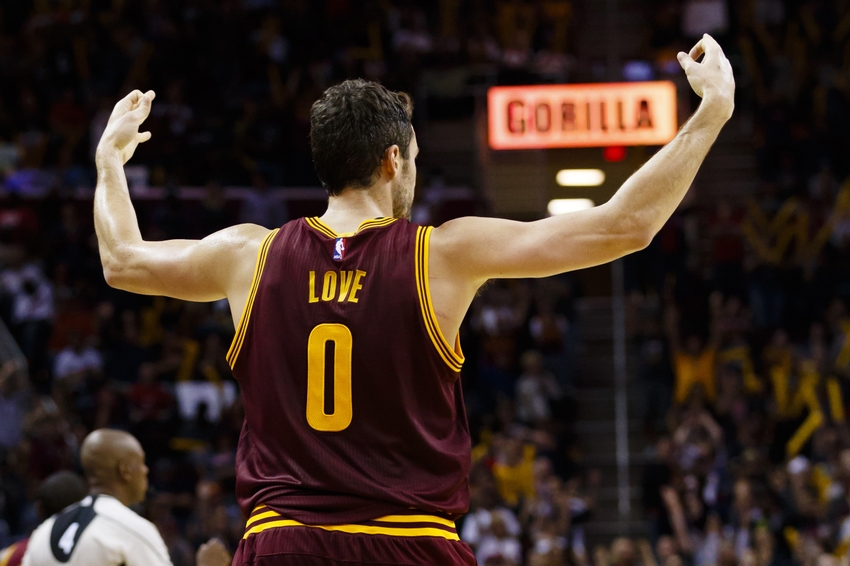 Last night, the Cleveland Cavaliers 'Big Three' made history in mind-boggling fashion.
The game was never close and never a contest. That's not to say that the Portland Trail Blazers aren't a talented bunch. After all, Damian Lillard had 40 points and nearly had a triple-double in last night's unmerciful massacre. Mason Plumlee finished the game going 9-10 from the field. Evan Turner chipped in an efficient 17 points.
What made the Cleveland Cavaliers unstoppable early on in the contest was Kevin Love. Love scored 20 points in the first four and a half minutes of the game, all of the team's points. He was hot and the Portland Trail Blazers left him open early by conceding the three-point shot on pick-and-rolls.
By the end of the quarter, Love had 34 points. He was efficient from the field and aggressive. The team was constantly looking for him and he actually had a chance to break Klay Thompson's NBA record for most points scored in a quarter (37). He would have too if Kyrie Irving hadn't gotten trigger-happy at the end of the quarter, hunting for his own shot instead of letting Love ride out his heat.
In case you were interested in a brief video of Love's first quarter of action:
In that quarter, LeBron James also passed Guy Rodgers for 17th all-time in career assists. He needs 29 assists to pass Boston Celtics legend Bob Cousy.
Nonetheless, from the first quarter on, it was no longer a contest. More or less, that was all because of Love. While the Blazers tried to catch up in the second half and Lillard began to rev up his engines, all the Cavs did was make more history. By the end of the game, Irving had passed Daniel Gibson for the third most three-pointers made in team history. James had his 44th career triple-double, breaking his tie with Denver Nuggets' legend Fat Lever for sole possession of the sixth-most threes NBA history.
It's interesting to note that James can pass Larry Bird with 16 more triple-doubles and that Russell Westbrook isn't far behind James with 42 triple-doubles of his own.
In addition, the Cavs also broke a bevy of team records:
This was the team's highest point total in 34 years.
The Cavs gifted their fans with one of the greatest nights in team history. Love looks like a real All-Star for the first time since he's been in Cleveland and, while it's early, the Cavs look like they'll be in their third straight NBA Finals after only reaching one NBA Finals series before James returned.
What did you think of the Cleveland Cavaliers historic performance last night? Let us know in the comments section or Twitter @KJG_NBA.
This article originally appeared on