Chris Paul shares farewell to Timberwolves' Kevin Garnett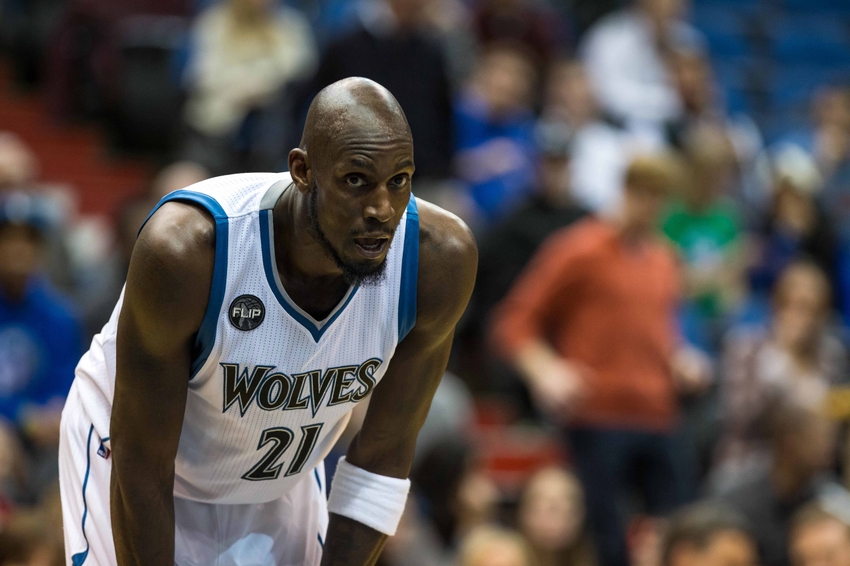 As one of many players and fans sad to see the great Kevin Garnett announce his retirement, LA Clippers point guard Chris Paul shared a personal farewell on social media.
The NBA world received an unwanted shock on Friday. After already losing Kobe Bryant and Tim Duncan to retirement this summer, the league lost another legend this week when Kevin Garnett, one of the most ferocious defenders and competitors in history, decided to walk away. Serving as the mentor to Karl-Anthony Towns in his Rookie of the Year campaign last season, Garnett decided that one year ushering in the new era of the Minnesota Timberwolves was enough. Many players, fans, old teammates and opponents, including LA Clippers point guard Chris Paul, shared their farewells to KG.
Paul took to Instagram to share his heartfelt goodbye, first acknowledging Garnett's skill as something he was in awe of upon entering the league.
Paul emphasizing how much he hated playing against Garnett won't be uncommon among players. It's probably the automatic reaction to facing someone with Garnett's level of skill, underestimated strength, length, defense, determination, and sheer craziness on the court.
As much as we'll remember Garnett for leading the Timberwolves as far as one player could in the earlier days of his career, becoming one of the stars of the high school-to-pro era, not to mention winning a championship with Doc Rivers and the Boston Celtics in 2008, it's his unadulterated weirdness and intensity that we'll never forget as well.
From head butting walls, to antagonizing his opponents, to off-court antics and comments, Garnett is a player and character that will never be replaced.
For many, Garnett will be considered as the second best power forward of all-time after Tim Duncan. Garnett retires with averages of 17.8 points, 10 rebounds, 3.7 assists, 1.3 steals and 1.4 blocks per game, earning 15 All-Star appearances, the 2003-04 NBA MVP, and 2007-08 Defensive Player of the Year award in the process.
With his rare combination of skill, tenacity, agility and strength, few will ever come close to replicating what KG could do in so many facets of the game as one of the most unique big men we've seen.
It's not surprising that Chris Paul, along with most other players, I'm sure, would have wanted Kevin Garnett as a teammate. He's still someone for Paul to look up to as he continues his career with his own fire, aggressive defense, and competitiveness.
This article originally appeared on