Chris Paul says relationship with Blake Griffin is better than ever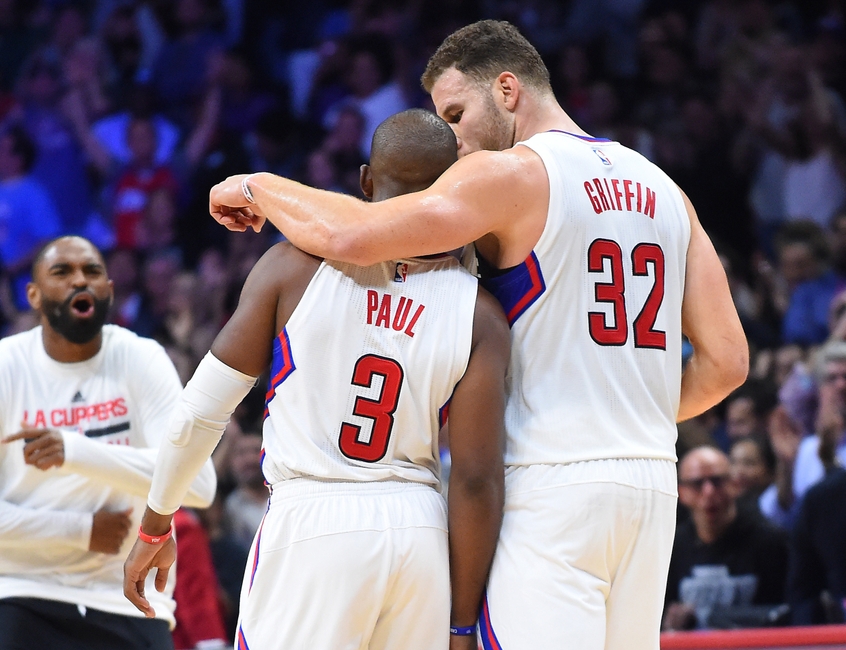 The LA Clippers' healthy superstar duo of Chris Paul and Blake Griffin is a nightmare for opponents to handle on the court, and Paul says their relationship is better than ever, too.
The LA Clippers couldn't have started this season any better, having what has, by far, been their best start in franchise history at 13-2. It's the best record in the NBA as well, and the team's exceptional, locked-in defense and typical elite scoring has them ranked at 2nd in both offensive and defensive efficiency so far. No other team is even top five in both categories, let alone 2nd. And leading such an effort has been Chris Paul and Blake Griffin.
It's exactly what you'd expect, and with Paul playing like the league MVP (as of this initial stage) and Griffin returning healthy with emphasis, the Clippers' duo look at their absolute best.
Paul thinks their relationship is better than ever, too, as he said to Sam Amick of USA Today Sports last Friday:
"Oh, no question (it's) better now than ever. Like I'm saying, we both have matured so much, and our communication is amazing right now, so sometimes it takes time. That's what (happened) with me and BG, and there's nothing like it right now. We are having some of the most fun that we've had in our time together."
Paul went on to add that both he and Griffin have grown up over the years. Both have become family men, which has broadened their perspective and maturity off the court. After that growth and achieving almost all the accolades you could think of on the court, they're more focused than ever to get that illusive ring:
"I know for me, when I got my family and my kids it gave me a different perspective on everything. To see Blake now, with two kids and stuff like that, I just – it's different, you know what I mean? You see the sense of urgency, you know what I mean? I think we both share that, and understand that we've got everything that we could ever want, as far as an unbelievable family, you get to play the game that we love, and have all the accolades, and now we just want that one thing (the title that has eluded them both)."
Sometimes when fans and critics look at NBA players, they forget they're ultimately just people like all of us. Off-court factors, such as family and a player's personal growth as they grow past being a millionaire before their 21st birthday, are important, and clearly Paul and Griffin have a better approach to everything in their lives than ever before.
Want your voice heard? Join the Clipperholics team!
The two are gelling on the court as well as always and the LA Clippers are better than ever. With Chris Paul's performance doing nothing but reiterate how far he is from dropping off and Blake Griffin on a mission to prove himself after a troubled year in 2015-16, the two's chemistry is another reason for the team and its fans to be encouraged.
This article originally appeared on