Chris Paul Is Off To The Best Start Of His Career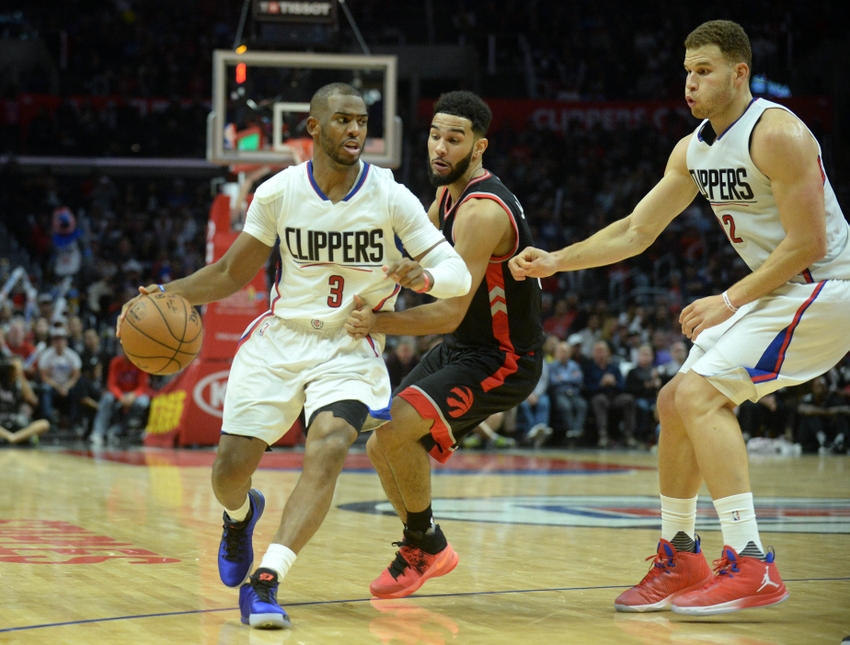 Chris Paul is in his 12th NBA season and possibly could just now be hitting his greatest form. We are only 15 games into the current season, but let us take a look at his amazing numbers.
Even in just the small sample size, this could be Chris Paul's best season ever and his best shot to win the NBA MVP. 
Not only is CP3 putting up the numbers, but his team also currently sits as the first seed in the Western Conference on top of his shoulders. Paul has played 12 NBA seasons and 788 NBA career games, and all of his current numbers would be ranked top three best in his career.
For the sake of argument, since Paul is playing so little minutes this season because of LAC's dominance, we will use the Per 36 metric. 
Paul's line this season Per 36 is 21.5 points, 10.3 assists, 3.4 steals, 5.4 rebounds and only 2.5 turnovers per game, that is video game-esque.
Not only does Paul get it historically done on offense with alarming efficiency, but he is arguably the best defending guard of all-time.
On top of CP3's 3.4 steals per game, he has a career and NBA-low 95 defensive rating, that is a DPOY worthy number.
In less than a quarter of the season, Paul has also eclipsed just under 33 percent of his DWS (defensive win shares) from last season.
CP3 has been arguably the best player in the NBA through 15 games and almost every number mentioned backs it up. His contribution to his team is also unmatched regardless how well his surrounding teammates are playing.
The reason for the latter is because CP3 leads the NBA in Real Plus-Minus by almost 2.5 points, and has attributed to the most wins by anyone, even more than James Harden.
Paul has also been doing video game type work on the offensive side boasting a 130 offensive rating which would be higher than any single season by the great Magic Johnson.
Chris Paul has been insane this year. The LA Clippers' record proves it, his numbers prove it and his eye test has been otherworldly. The next step is to sustain it, and finally, make a deep postseason run.
More from Sir Charles In Charge
This article originally appeared on