Chris McCullough Should Play Small Forward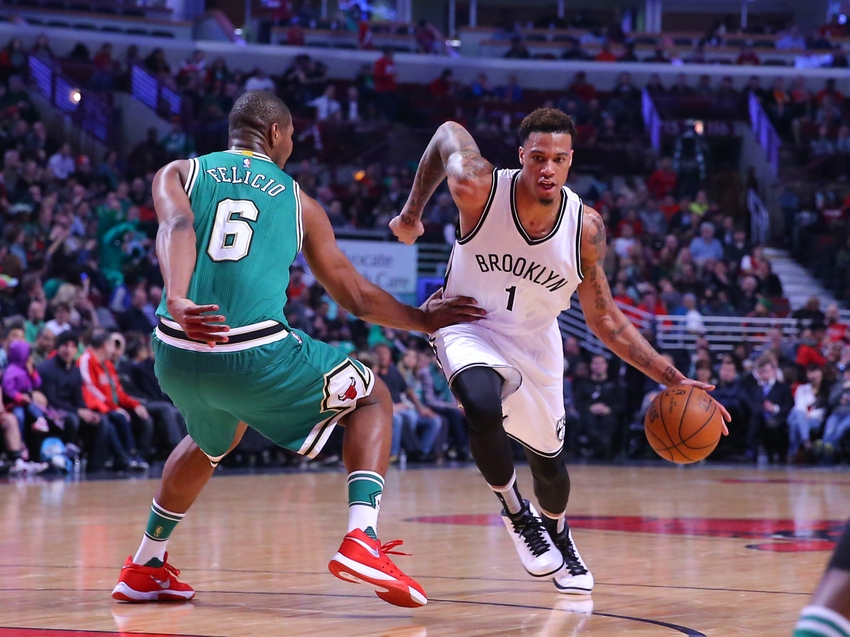 The Brooklyn Nets selected Syracuse product Chris McCullough with the 29th pick in the 2015 draft. He was injured coming in, and has been developing in the D-League most of the season.
Brooklyn Nets forward Chris McCullough has a lot of potential to be a great player. McCullough sustained an ACL injury while at Syracuse and it has hindered his NBA career thus far. The Nets selected him based purely off of his potential knowing that he will be a work in progress because of his strength and his injuries.
Want your voice heard? Join the Nothin' But Nets team!
McCullough has seen limited minutes this season with the Nets, and has been relatively productive. Against the Clippers, McCullough scored 13 points in 12 minutes of action. He also grabbed three rebounds and blocked two shots.
There have been comparisons to Kevin Durant based purely off of his skill-set and his build. McCullough is 6'11" and weighs only 200 pounds. For comparison purposes, Durant is 6'9″ and weighs 240 pounds. Durant has gotten slack for being too scrawny, and so has McCullough.
More from Nothin' But Nets
Durant plays mainly small forward because of his height, but his height gives him an advantage at that position. McCullough should play more small forward until he gains more weight and muscle. Also, McCullough is more of a stretch four which is ideal for a small forward. He will be able to play outside more but still have the ability to go down low defensively and offensively.
Rondae Hollis-Jefferson is out with an ankle injury and there really is no timetable for his return. Coach Atkinson should use RHJ's injury as an ideal time to get McCullough more minutes especially at small forward.
With the Long Island Nets, McCullough is averaging 17.5 points per game with 6.5 rebounds and 1.5 steals and 0.5 blocks per game. McCullough is playing well in the D-League, and deserves more action in the NBA. The best way for him to develop further at this point is to go against the world's best.
Again, the Brooklyn Nets should use McCullough in the small forward position to get him experience and allow him time to gain the weight he needs to be a four. McCullough has potential and has shown he can produce with Long Island — and at times even with Brooklyn. Give him minutes and put him at the three to see what he can do there.
This article originally appeared on