Chris McCullough Can Be the Next Kevin Durant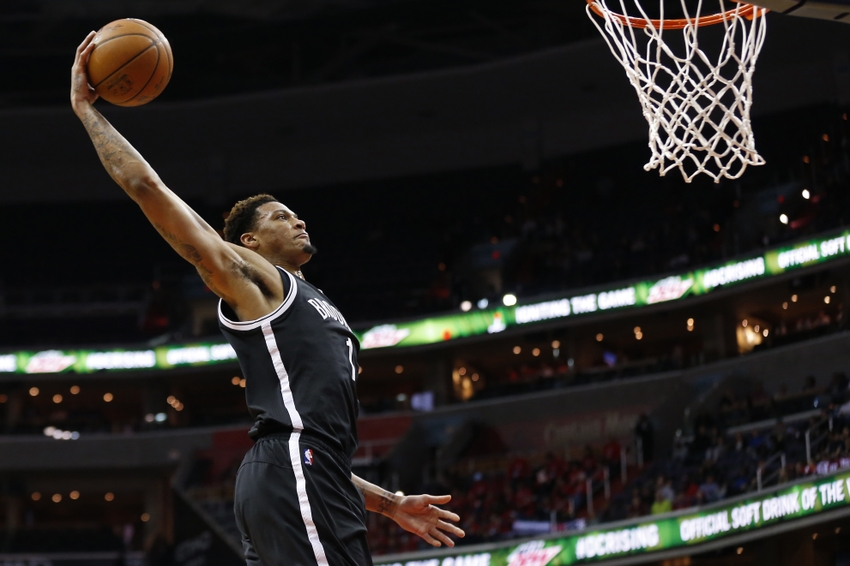 Chris McCullough is only 21 years old, and the amount of responsibilities that he has is incomprehensible to many others his age, regardless of whether they're NBA players or college students.
His life is already larger than basketball, and he has a purpose to play not only on the floor as a Net but also off of it as a father. Remember the name, Chris McCullough — with his mindset, he has the potential to be a star. He won't give up.
Want your voice heard? Join the Nothin' But Nets team!
After an ACL injury McCullough sustained at Syracuse during his freshman year, his NBA career was on the line. He was originally thought of as a lottery pick; however, scouts began to speculate his ability to perform at the professional level, considering that he likely would have had to sit out much of his rookie season in the NBA. He could've dropped to the middle-end of the second round or possibly even went un-drafted.
His entire future was at stake because of one play, but McCullough decided to enter the draft in June of that year and refused to listen to the skeptics who questioned him. Just a little under a month before the draft, he expressed his interest in bringing a championship to his hometown. And surely, exactly 393 days later, he would make his NBA debut for the Brooklyn Nets.
More from Nothin' But Nets
Until he was recalled earlier this week, McCullough had been playing for the Long Island Nets in the D-League. Kenny Atkinson and the rest of the Nets staff have been trying to judge his performance in addition to promoting confidence in his play — because they know just exactly what he's capable of doing on the floor. Along with his ability to handle the ball and play defense with his length, he is a fantastic jump-shooter and has a unique, distinguishable fluidity in his movement. His past two performances playing for Long Island showed exactly that: a 21 point game and an 18 point, 10 rebound game.  
Both in college and in the NBA, McCullough was forced to adjust to the power forward position due to his height and length, which serve as key assets in today's league. As a sophomore in the NBA, he has been playing some minutes as a third string power-forward — but is that even the right position for him?
Instead, the Nets need to consider playing him at small forward, which was the position he played (and excelled) to make a name for himself back in high school. McCullough can easily drive to the paint as well as shoot long jumpers, and he has the agility that, frankly, many players at his height do not have.
After all, he has had to come back from an ACL injury and was faced with reality when he had to be both a father and an NBA player at such a young age. This was all within a time frame of 1-2 years. Imagine that. Now, he has to go up against some of the strongest guys at his height or even taller than him. At the moment, he doesn't really have the muscle mass to compete physically at power forward, and his skill set more or less matches a different position.
The Nets need to give him a chance to play small-forward. Because who knows, if he gets the green light from Atkinson, he may be going up against Kevin Durant in the future.
This article originally appeared on