Chris Bosh on failed physical: 'Setbacks happen but that doesn't change my intentions'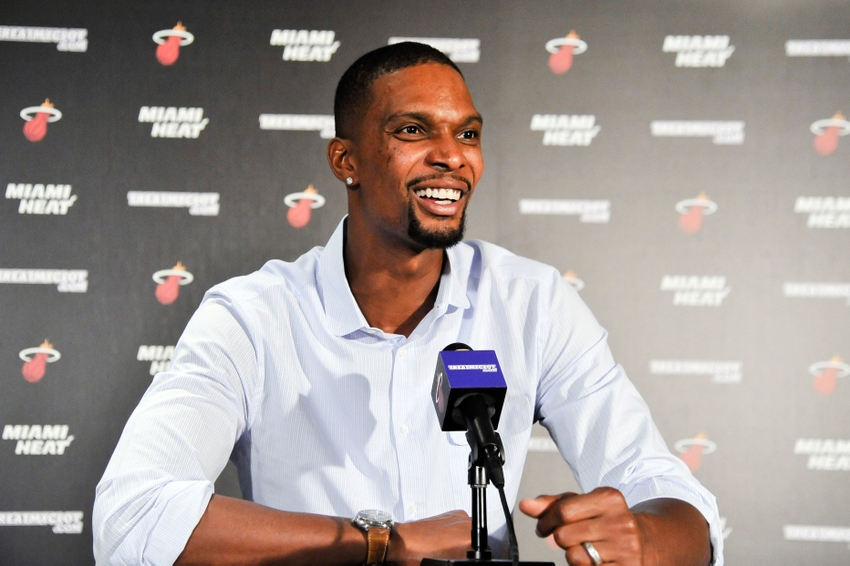 Chris Bosh will continue to share his documentary series about his recovery.
It had previously been reported that Chris Bosh expected to be medically cleared to play for the Miami Heat this week. However, a failed physical revealed evidence of more blood clotting, and now Bosh's playing future is up in the air.
Bosh had the intention of releasing the second episode of his documentary Bosh Rebuilt with Uninterrupted. But after not being medically cleared to play Bosh decided to hold it back, with this message for his fans:
"That doesn't stop me from wanting to share my creative side with you guys. I'm hoping that you'll want to come along on my journey with me," Bosh said in a video for Uninterrupted. "Just because the journey has ups and downs doesn't mean that I will stop sharing with you guys. So I will just continue to share, despite what's going on."
"Setbacks happen but that doesn't change my intentions and what I want to accomplish," Bosh continued. "It's a down moment right now, but everything is gonna be alright."
The first episode of Bosh's documentary series covered the discovery of his second clot, and his hospitalization process. It was released the day before news of his failed physical.
Bosh has missed the second half of each of the last two seasons with blood clots. This is his third clot in two years.
It's unclear if his statement of "that doesn't change my intentions" is about getting back on the court or if he's talking about continuing his documentary series. Either way, the video is pretty heavy. You can feel the heartbreak and disappointment in his voice.
The second episode of Bosh's series was released Saturday.
This article originally appeared on