Chris Bosh in 2nd Episode of Documentary: 'I Can Still Play the Game'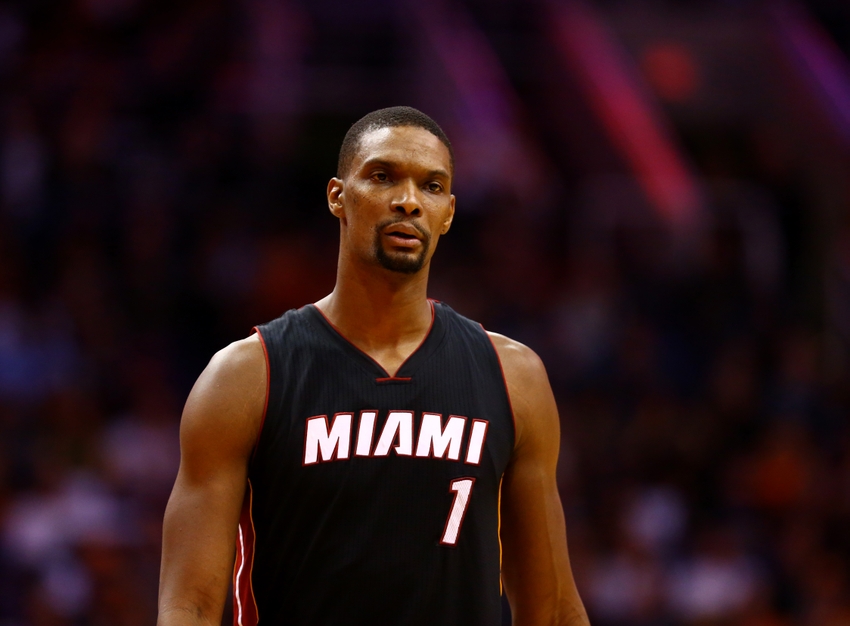 Miami Heat forward Chris Bosh has missed 59 games in the last two seasons due to blood clots.
After failing his physical with the Miami Heat, Chris Bosh delayed the debut of the second episode of his documentary series with Uninterrupted covering his recovery from blood clots. After releasing a message to his fans late Friday in which he promised to continue to share his experience with them, the second episode, titled "Renewal" was released Saturday.
And if there is one message you can take from it, Bosh isn't giving up just yet.
"It's not a matter of if I am going to play again, it's when," Bosh says in the opening.
"I'm in the gym every day. I'm taking care of my body every day. That gives me the confidence to know that I can go out there and do my job," Bosh says. "I'm one of the best players in the league and, whether I've been in the hospital or been in different situations, it doesn't matter. I can still play the game."
Bosh talked about how he found doctors who could help him. He stressed that the blood thinning regiment that he had been advocating to use with the Miami Heat is not "experimental" and that other professional athletes use similar medication to play.
"I've done what I need to do. I've educated myself to know that sometimes you just have to take things into your own hands," Bosh said.
"If you feel that you need to put yourself in the best position possible to succeed–whatever that means–you need to make certain moves to do it. You can do it," Bosh said. "So, you know, if I don't get cleared, that's what I'll do."
Earlier this week, Bosh didn't pass the physical that he and the Miami Heat reportedly expected he would. The Heat open training camp Tuesday in the Bahamas.
Chris's wife, Adrienne, has come under scrutiny by fans for her enabling of Bosh. For the first time this series, we heard from her.
"If I felt that my husband's life and health was at risk… we're a family of five children! I wouldn't have been in agreement of my husband going onto a court if I didn't feel that it was okay or felt that he was safe," she said. "And there's nobody more concerned about our family's well-being and leading our family… and being here for our kids than him"
On the same day this episode was released, Bosh fired CAA as his representatives, according to the Associated Press.
This article originally appeared on