Chicago Bulls vs. Utah Jazz: Live Stream, Game Info, How to Watch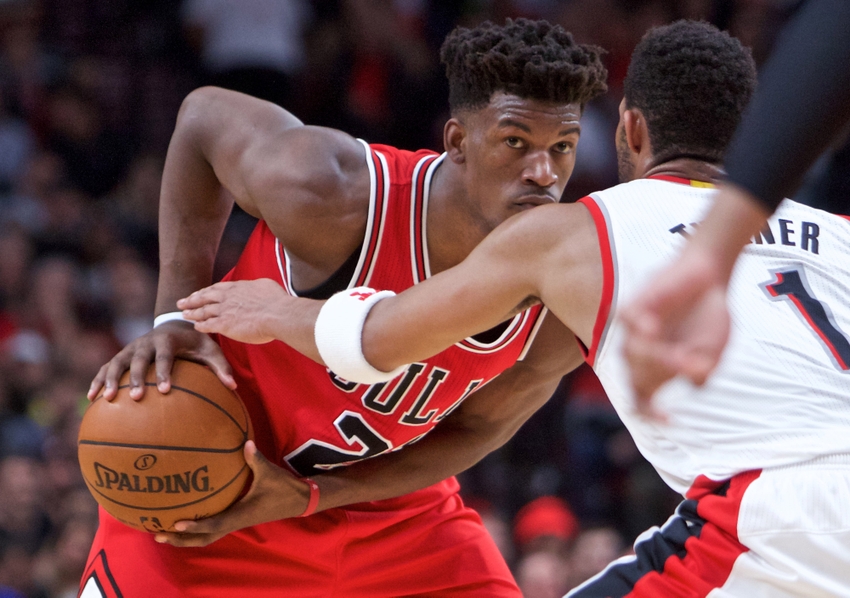 The Bulls will travel to Utah for the second game of the two-week circus trip.  Here's how to watch the game Thursday night in Salt Lake City.
Coming off Tuesday night's 113-88 trouncing of the Portland Trail Blazers, the Chicago Bulls are looking to keep the same energy and pace heading into Salt Lake City.
Speaking of Tuesday night, anyone else not see that coming?
Jerian Grant came up huge in a spot start for Rajon Rondo, who had 18 points and five steals.
In fact, all the Bulls starters scored double digits, led by Jimmy Butler's 27. The high-octane Blazers were held to only 88 points, who looked lost from the tip, as the Bulls led by double-digit points most of game.
"I think it was our most complete game we've played," said Bulls coach Fred Hoiberg.
The Bulls head into Thursday with a three game winning streak and a 7-4 record. According to Nick Friedell, Rondo still didn't participate in practice and is listed as a game-time decision.  
If you're Hoiberg, it's hard not to consider giving Grant a follow-up start at point guard.  It's a long season, and keeping Rondo healthy all season should be top of mind.  
But let's be honest, Grant deserves that second start after an eye-opening performance in Portland, who was +22 overall in efficiency.
The Utah Jazz come into play today at 7-5, who have exceeded expectations in the ever-so-tough Western Conference. Gordon Hayward (22.5 PPG), newly-acquired point guard George Hill (20.4 PPG), and former first round draft pick Rodney Hood (17.4 PPG) have led this team to start the year.
Last but certainly not least, Rudy Gobert has also been fantastic for the Jazz, averaging nearly a double-double every night. not to mention about 2.2 blocks a game.
The Bulls will have their hands full in this nationally televised game, but if Tuesday night was any indication of the tone set for this circus trip, it could be a fun one.
With that being said, here's the complete game information for Thursday night's game.
Date: Thursday, Nov. 17
Time: 9:30 p.m. CST
Location: Salt Lake City, Utah
Venue: Vivint Smart Home Arena
TV: CSN-Chicago, TNT
Live Stream: TNT
Radio: WLS-890 in Chicago
More from Pippen Ain't Easy
This article originally appeared on