Chicago Bulls vs. Los Angeles Clippers: Game Info and How to Watch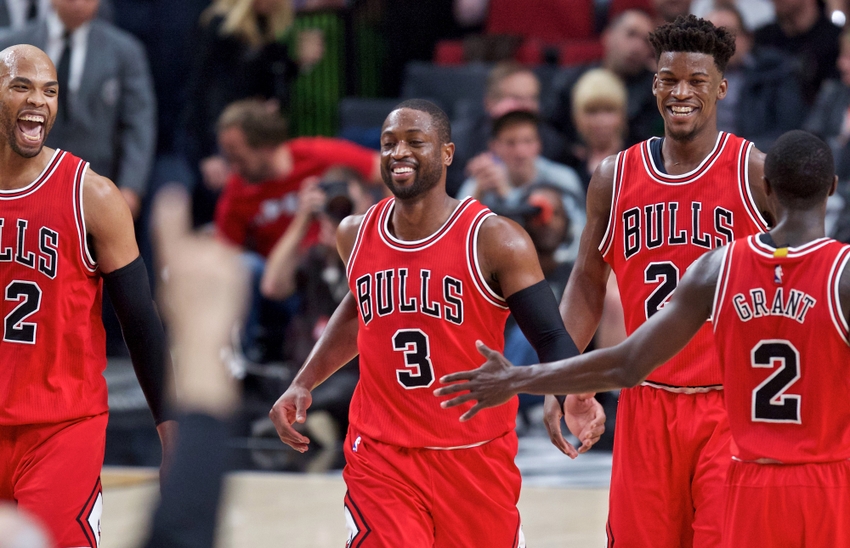 The Chicago Bulls travel to the Staples Center in Los Angeles to take on the Clippers for the third game of the Circus Trip, and the first night of a back-to-back in LA. Here's how to watch Saturday night's action, plus some quick info you should know before tip.
Coming off Thursday night's ugly 85-77 win in Salt Lake City against the undermanned Utah Jazz, the Chicago Bulls look to make it three in a row to start their long West Coast road trip after starting 2-0 for the first time since 1996.
Jimmy Butler, Dwyane Wade and Robin Lopez shined in a sloppy win that saw the Bulls finish with eight total assists. But, a win is a win in the NBA.
Butler had a double-double, scoring 20 points and grabbing 12 rebounds. Lopez also had a double-double, and Wade scored 18.
The Bulls 8 assists tonight matched their franchise record for fewest assists in a game (last time vs Heat in 2005).

— Jeff Mangurten (@JeffGurt) November 18, 2016
The Clippers boast the best record in the league at 10-2, and they also have the best best point differential at just a shade under +15. They have looked impressive for much of the season, as Doc Rivers returns with their core four of Blake Griffin, Chris Paul, J.J. Redick and DeAndre Jordan.
Bulls' point differential of +7.2 up to fourth behind Clippers, Hawks and Warriors.

— K.C. Johnson (@KCJHoop) November 18, 2016
The Bulls have been playing well, and a win on Saturday night in LA would place them near the top of the East. And don't look now, but they are fourth in NBA in point differential – a stat that often determines how good a team really is. (Last year they were -1.5 on the season)
Chicago has the benefit of an off-day, while the Clippers played Friday night in Sacramento against the Kings.
Rajon Rondo's health is still a question, so look for the young guards and Isaiah Canaan to continue to play a lot of minutes.
Here's the information on Saturday game, including where and how to listen to the action.
Date: Saturday, Nov. 19
Time: 9:30 p.m. CST
Location: Los Angeles, California
Venue: Staples Center
TV: WGN-TV (Chicago) & NBA TV
Radio: WLS-AM 890 in Chicago
Can the Bulls make it five wins in a row?
More from Pippen Ain't Easy
This article originally appeared on