Chicago Bulls vs. Dallas Mavericks: Takeaways, Analysis, Reactions
Hunter Kuffel/FanSided via Pippen Ain't Easy

Fansided
For the second time this season, the Chicago Bulls lost to the bottom-dwelling Dallas Mavericks. Although it wasn't by 25 points this time, that doesn't mean it wasn't just as embarrassing. Let's gulp down the shame together and go through some of the biggest takeaways from a game we'd much rather forget.
Happy birthday Dwyane Wade! Sorry your present sucked.
The Bulls can't seem to shake their penchant for losing to really bad teams. They lost by 25 to the Mavericks in Dallas in what most agreed was their worst loss of the season. Then, they blew a 21-point lead to the Timberwolves in what most agreed was actually their worst loss of the season. Then the home-and-home with the Bucks happened (the Bucks aren't a really bad team, but remember how bad those games were?). Now we've got a new entry into the worst loss of the season sweepstakes. The Bulls should count themselves lucky that there can only be one winner.
Things started out in encouraging fashion, with Chicago running up a 7-0 lead in almost no time and leading after the first quarter. However, the Mavs answered with a 30-19 second quarter that would eventually prove insurmountable, even if the Bulls had a couple leads late. Jimmy Butler and the gang were only down by two entering the fourth quarter, and it looked as if we might be in store for yet another heroic performance from Jimmy.
But we were wrong.
We had forgotten the old saying, "If you can't handle Fred Hoiberg at his worst, you don't deserve Jimmy Butler at his best."
Let's take a look at what we can take away from this game, other than frustration and heartburn of course.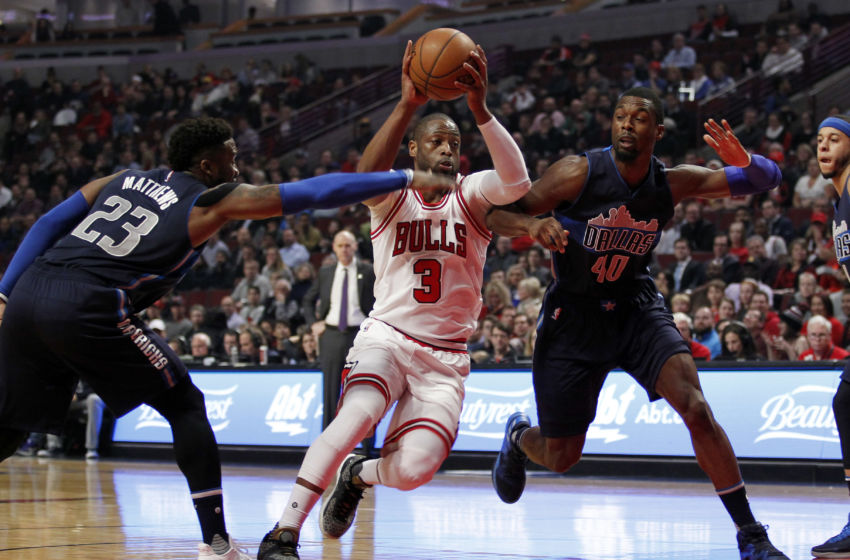 What was that last play?
After a wide-open Wesley Matthews 3-pointer put the Mavs up one with just under 12 seconds left, Coach Hoiberg called a timeout to ensure that his guys got a quality shot off and walk out of the United Center with a little dignity left. This is that quality shot. Viewer discretion is advised.
Hate that ATO at the end by Hoiberg. Everyone's a statue while Butler goes to work. Why call timeout there if that's what you're gonna run? pic.twitter.com/eUreWQPZnf

— Stephen Noh (@hungarianjordan) January 18, 2017
That's not exactly the look Fred was going for, at least I hope it wasn't, but like Stephen says in his tweet, how on Earth was that the plan? There's no off-ball motion, there's no ball screen, there's no movement whatsoever! That play is a basketball shrug.
Jimmy is trying his best, but Wes Matthews is one of the best perimeter defenders in the NBA, not to mention he'd been getting madder and madder about the calls Butler was getting all game. What could Fred have been thinking? It comes down to three possibilities.
One, Hoiberg actually thought a Jimmy iso with no help whatsoever was the best option because the exact same play had won previous games this season. He's basing his decisions off outcomes instead of process, and he thought since it had worked before, it might work again.
Two, Hoiberg didn't think this was the best option, but had no ideas for anything better. If this is the case, he could've looked back in time one play to see Jimmy sink a jumper off of an MCW screen. What a novel concept.
Three, Hoiberg had a Brad Stevens level ATO drawn up, but as he was about to explain it, a bald eagle came out of nowhere and snatched his clipboard up with its talons, carrying it into the rafters of the United Center.
I don't know how many examples we need before we learn that isolations can exist as a part of any healthy offense, but quality shots are found when all five players are involved in the play. C'mon guys.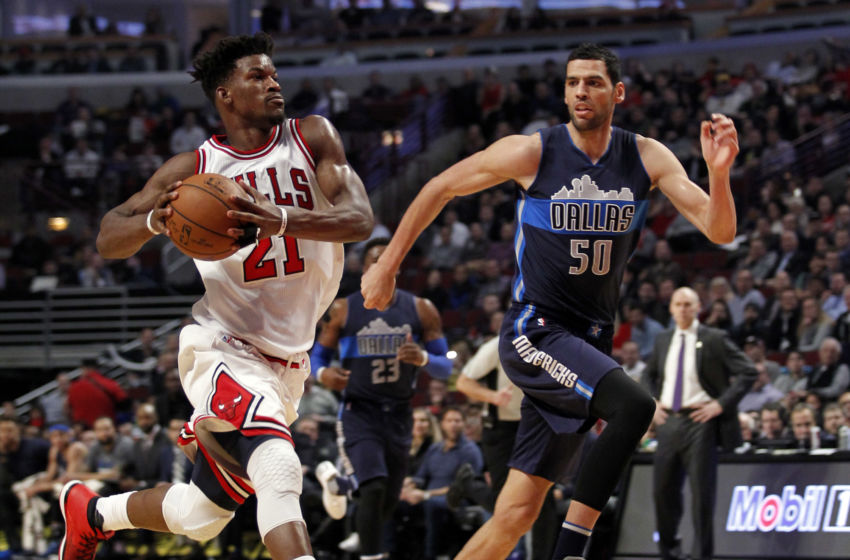 Jimmy Flirts with a Triple Double, RoLo posts Season High
Jimmy Butler has accomplished some pretty absurd things so far this season, but his first triple-double of the year still eludes him. It looked like he was finally going to capture one tonight — he was only one rebound shy with almost four minutes left in the game — but Butler ultimately fell short, finishing with 24 points, nine rebounds and 12 assists on 5-for-12 shooting.
He also got to the free throw line 16 times in Tuesday's game, making it the 23rd game this season that Butler has had at least 10 free throw attempts. Only James Harden and Russell Westbrook have more. But Kevin Love and Joel Embiid should definitely be starting the All-Star Game. Sure.
It was a really great game for Robin Lopez as well. He had 21 points (a season high), five rebounds and a block on 10-for-15 shooting. His first half was especially impressive, with 14 points on 7-for-9 shooting. Lopez has mastered the hook shot in all its forms, and there was one particular shot with about 30 seconds left in the third quarter against Dirk Nowitzki that was the closest thing any of us will come to seeing a heat-check hook shot.
Lopez still can't really defend in space to save his life, but neither can a lot of traditional centers. He's still a valuable piece of this team, and he showed it tonight.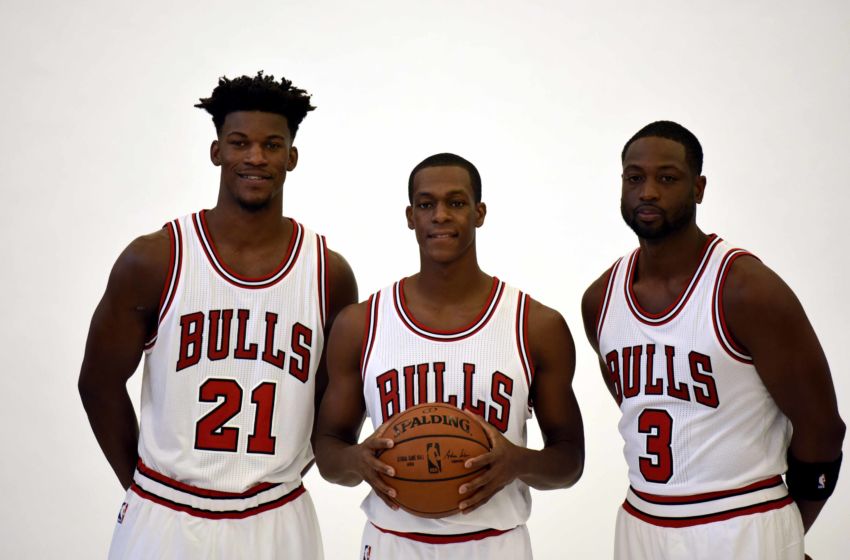 Three Alphas Reunite
For the first time since Rondo's dramatic trip to the bench, we saw all three alphas on the court together again. In the fourth quarter. In a close game. With no indication that anything about their on-court chemistry had changed in the slightest.
While it remains a mystery why Hoiberg decided to bring the lineup back, in the fourth quarter especially, he did. The results were just more of the same. Jimmy was swamped with the ball in his hands because the guys defending the other two alphas could sag off to their heart's content and pack the paint like it was a can of sardines.
Rondo was more engaged than usual on defense tonight, sometimes even picking up J.J. Barea before they even crossed half court. He also found Doug McDermott in the corner on a nice baseline pass and Bobby Portis on an even nicer entry pass from the top of the key. They both wound up missing, but Rondo can't be blamed for that.
Rondo as a second-unit point guard surrounded by shooting does make some sense. The only problem is that the same shooting that makes him more tolerable on the court also helps Jimmy's game open up immensely, and you can't exactly play Doug and Nikola Mirotic for 48 minutes each.
Fred has a lot of rotation questions to figure out, but whether all three alphas should be playing together is not one of them.
This article originally appeared on