Chicago Bulls vs. Atlanta Hawks: Game Info, How to Watch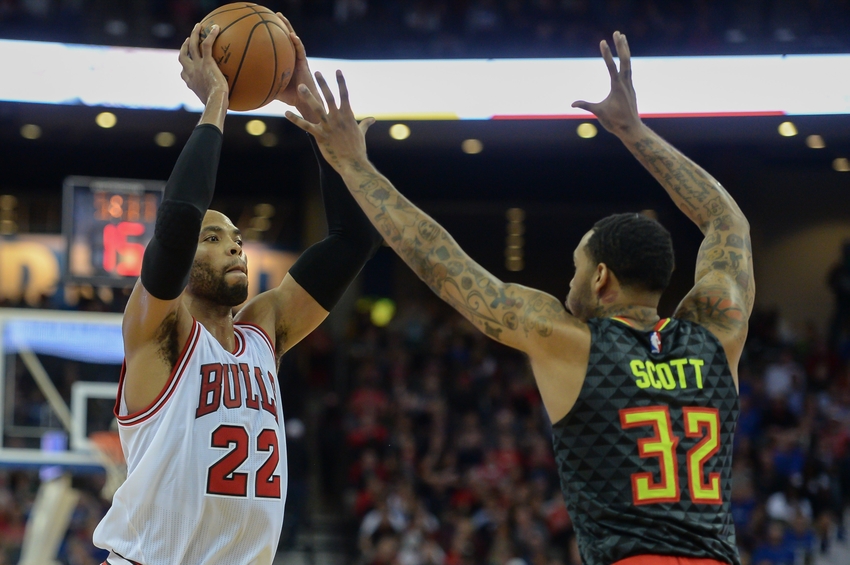 The Chicago Bulls start an important back-to-back set early in the season on Wednesday night in Atlanta against the new-look Hawks with a rejuvenated Dwight Howard.
America may suck at providing viable presidential candidates, but Wednesday's game between the Chicago Bulls and Atlanta Hawks should be much better than the cesspool known as the 2016 Presidential Election.
For the Bulls, it's been a tale of two teams early in the season. They came flying out of the gates with three straight wins. But, a trio of losses had the Bulls sitting at 3-3 and the tone changed around the Bulls after such a hot start. A victory over the Orlando Magic may not say much from Monday night, but it helped the Bulls get back on track.
In Atlanta, the Hawks (5-2) will be coming off a big victory in Cleveland against the defending champion Cavaliers on Tuesday night and winners of two straight. The Hawks turned over a new leaf heading into the season with the signing of Dwight Howard after Al Horford took a big payday with the Boston Celtics.
Howard, a native of Atlanta, joined a core that includes Kent Bazemore, Dennis Schroder and arguably the most underrated player in the game today: Paul Millsap.
The Hawks have been a tricky matchup for the Bulls in recent times. Since December 2014, the Hawks have beaten the Bulls six of the last seven times they've faced off against each other, with the most recent regular season game back in March — a 102-100 Hawks win — as their latest encounter entering Wednesday's game.
Want to watch/listen to Wednesday's game from Atlanta? Here's some information about the game, including streams for radio and television coverage for the Bulls and Hawks.
Date: Wednesday, Nov. 9
Time: 6:30 p.m. CST
Location: Atlanta, GA
Venue: Phillips Arena
TV: CSN-Chicago, Fox Sports Southeast
Radio: WLS-890 in Chicago, 92.9 FM "The Game" in Atlanta
Live Stream: CSN-Chicago, Fox Sports Southeast
More from Pippen Ain't Easy
This article originally appeared on