Opposing scout: Bulls will go smaller, separate Noah and Gasol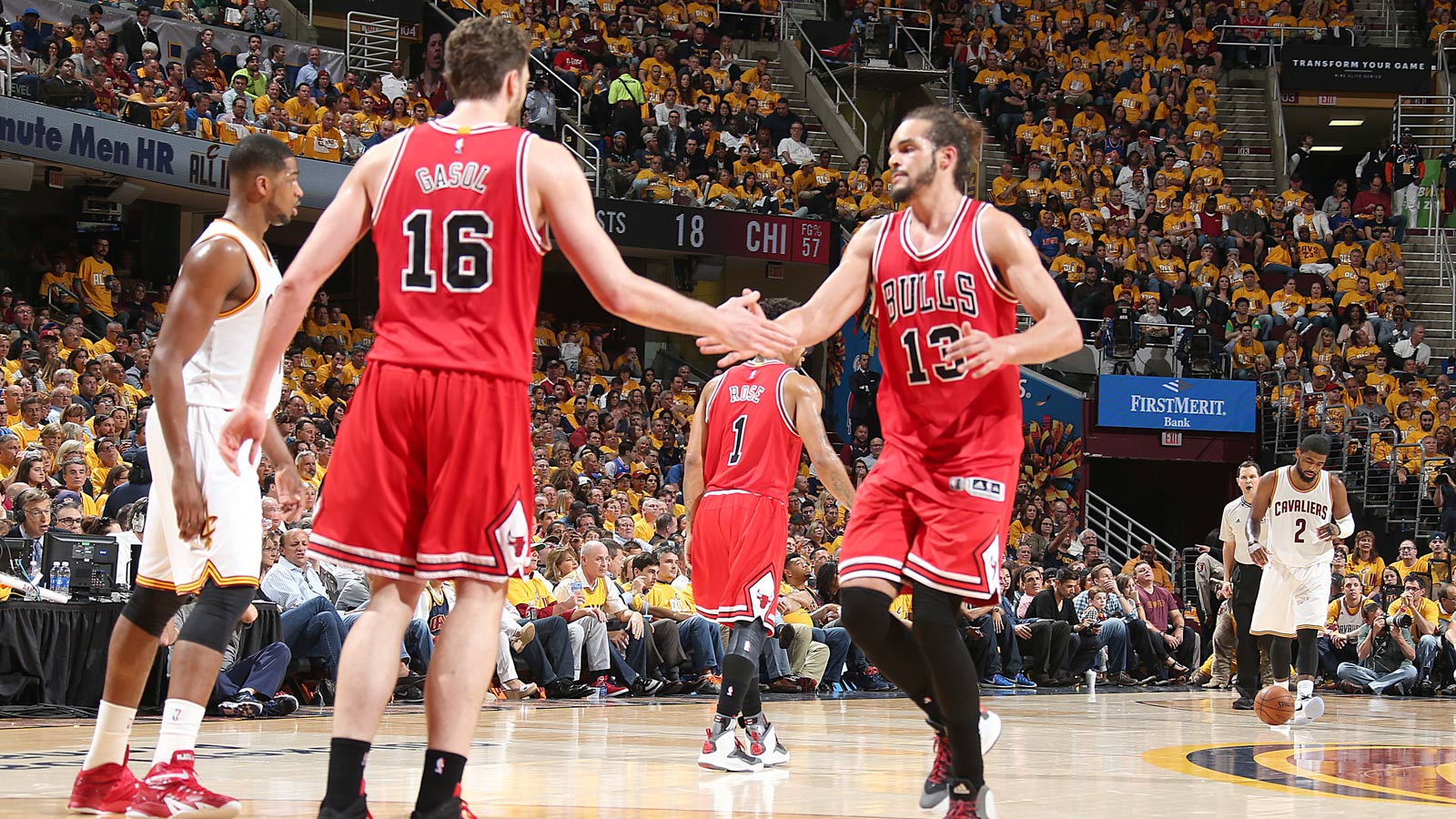 The Bulls have a new head coach this season, and one opposing team's scout (in an interview with SI) said that he believes Fred Hoiberg will try to maximize the team's offensive talents by attempting to play with smaller lineups.
The main product of that decision? Benching Joakim Noah, so that he and Pau Gasol don't share the court at the same time.
Noah's health will be a determining factor for sure, but expect Hoiberg to tinker with the lineups and rotations regardless, especially in the early part of the season.
"I think Fred Hoiberg is going to try to jump-start their offense by separating the two big men [Pau Gasol and Joakim Noah] and going smaller. The big question: Will that affect their elite defense? . . . The other obvious question is whether Derrick Rose can stay healthy. Hoiberg needs to explore early whether Rose and Jimmy Butler can coexist and whether Gasol and Noah can coexist or whether he needs to spread out their minutes. They've usually found their best fit when someone is injured. Hurt feelings could sink this team if Hoiberg is not careful… Rose is trying to find out how to be effective without taking a pounding going to the basket. He's looking for his jump shot more, but he's a shotmaker, not a shooter. Defenses should give him the jumpers all day… Butler is one of the best two-way players in the league. He turned himself into a playmaker, a top threat on offense. I don't see Chicago being Butler's team as long as Rose is there. That could create some drama for sure… Gasol was unbelievable at EuroBasket. He was easily the best player on the floor. But I don't think he can start at center on a championship team from a defensive standpoint. Good teams will just go right at him… It was strange to see how far Noah fell last season. In the past, when Rose was out, they ran the offense through Noah at the elbow. Last year he gave them nothing—less than nothing, because he killed the spacing… Hoiberg might have Nikola Mirotic and Taj Gibson coming off the bench. Are you kidding me? They have four bigs who could be legitimate starters on almost any team."
MORE NEWS:
Want stories delivered to you? Sign up for our NBA newsletters.