Chicago Bulls: Same Old Rajon Rondo? Think Again.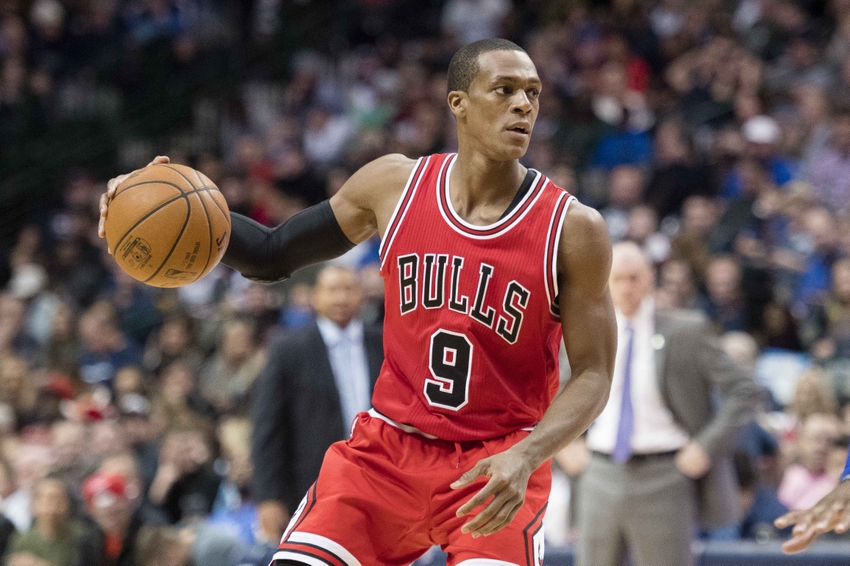 Chicago Bulls guard Rajon Rondo may have recently been suspended, but that does not mean he is up to his old ways.
When NBA fans think of the Chicago Bulls newest guard Rajon Rondo, what comes to mind?
The Boston Celtics? Probably. After all, that is where he started his career. A champion? Likely. It is hard to forget the era of Rondo, Paul Pierce and Kevin Garnett dominating the league. High-level ball handling? Maybe. His playmaking skills are certainly up there.
But unfortunately, what Rondo is known for over everything else, is his bad behavior.
Which is why everyone was worried when it was announced he had signed with Chicago this summer.
Having gone through a fair share of drama in regards to Jimmy Butler, Derrick Rose and Joakim Noah, the last thing the organization needed was for the king of hot heads to join the roster. Especially with someone as mild as head coach Fred Hoiberg running the show.
However, things with Rondo seemed different almost right off of the bat.
Between showing more excitement towards a franchise than he had since leaving the Celtics and taking the time to form a relationship with guys like Butler and Dwayne Wade off of the court … there was a sense of hope in the air.
Maybe at 30, Rondo had enough of his bad-boy label. Perhaps all he needed was to be in the right environment.
And 17 games later, the star was averaging 8.2 points, 6.7 rebounds and 7.2 assists a game on 30.5 minutes of play. With nothing to write home about, clashing of egos or otherwise.
But then, Rondo was suspended.
"Rajon will be suspended for [Monday night's] game for conduct detrimental to the team," stated Hoiberg.
Conduct which turned out to be a verbal altercation between Rondo and lead assistant coach Jim Boylen on Saturday when the Bulls lost to the Dallas Mavericks.
So the question on everyone's mind becomes: Is Rondo falling back into old habits?
Well, not so fast.
Realistically, no one should have ever expected Rondo to become a completely different player. Or really want him to, for that matter. Passion like his is something that should be held onto. He puts his heart and soul into everything he does.
The problem becomes when he cannot control himself.
And that is something he does need to work on.
The good news is, there is visible change already. For instance, Rondo reportedly apologized to both the coaching staff and his teammates the next day and also took part in the organization's holiday party.
So for now, all is quiet on the Midwestern front.
"He and I met [Sunday], had a good meeting. He'll meet us at the plane tonight; he'll be back in uniform [Tuesday] against Detroit and moving forward. As far as the details, I'm not going to get in the details of it. We're going to move past it, and again, he'll be back in uniform tomorrow."
Rondo may still have a problem controlling his emotional outbursts, but seemingly gone are the days of putting himself first.
It is clear through both his on-court performance thus far, and his bond with teammates that he is all in when it comes to making Chicago a successful franchise once more.
This article originally appeared on