Bulls' rookie Bobby Portis is a normal 20-year-old, stays up late playing video games
Bobby Portis was selected with the 22nd overall pick in this summer's draft, and is the only new member of a very good Chicago Bulls team that made it to the second round of the playoffs last season.
Despite the newly-found NBA fame, at just 20 years old, it appears that Portis is no different than anyone else his age. He posted a picture to his Snapchat of himself playing video games at 3:38 a.m., with a caption that read "What is sleep".
It's the offseason, so that's all well and good. But hopefully Portis finds time to rest and recover once the long grind of his first professional season begins.
(h/t: Chicago Sun-Times)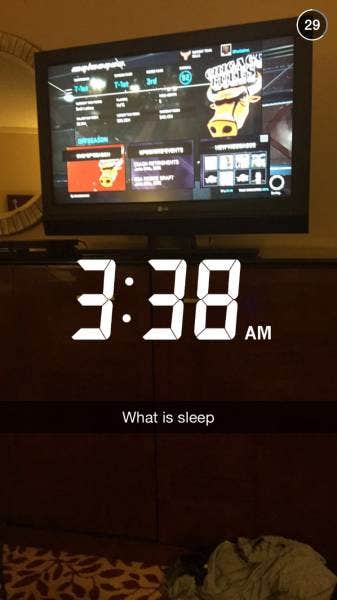 MORE NEWS:
Want stories delivered to you? Sign up for our NBA newsletters.