Noah on coming off the bench: 'It's definitely an adjustment'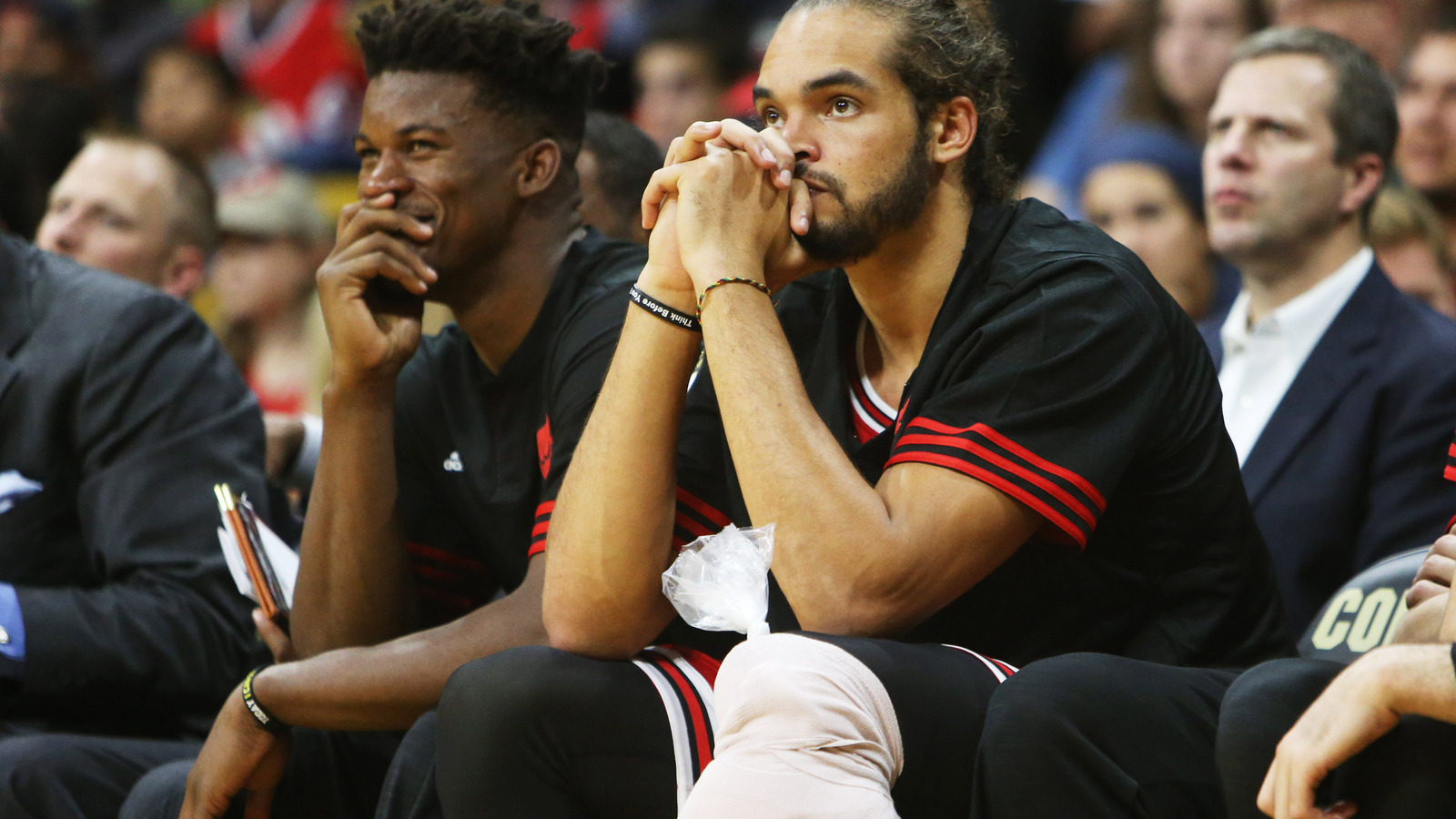 Bulls head coach Fred Hoiberg told reporters after practice that his starting lineup for Friday's preseason finale would consist of Jimmy Butler, Tony Snell, Nikola Mirotic, Pau Gasol, and Derrick Rose if he's healthy, or Kirk Hinrich if he's not.
Or to put it another way, Joakim Noah, who started in all of his appearances for the Bulls in four of the past five seasons, will now be coming off the bench.
Noah is taking the news in stride at this point, and vows to do whatever it takes to help his team win.
Hoiberg will almost certainly continue to adjust lineups until he settles on a rotation that works, so Noah will have his opportunity to return as a starter, and may play heavy minutes even as a reserve. It's going to be a process.
"We'll start same way tomorrow and see how that looks," Hoiberg said of that lineup that opened Tuesday against Indiana. "If it looks good, there's a pretty good chance that's the way we'll go opening night.

"Whatever we decide to do the 27th," Hoiberg emphasized of opening night, "is not necessarily what we do Nov 1. It's not an easy one. It's not an absolute. We'll continue to play different lineups and combinations and see what we like best. There are a lot of guys capable of getting going. We'll make that decision in the flow of the game.

"It's a unique group because of (so many) different players we have and some of the firepower coming off the bench," noted Hoiberg. "It's tough when you've got this many guys who can go in there and make an impact. It's all about getting prepared and getting ready for that opener. We have a lot of guys capable of finishing off an NBA game."

"I'm down with whatever coach says is best for the team," said Noah. "I'm a worker, never going to stop working. I'm excited for this team. We have a lot of talent and we just got to keep grinding and keep getting better. I've always been about the team and it's not going to change now. I played well with Taj (Gibson) in the past. It's not about me or Taj. It's about what we can do to make this team better. It's definitely an adjustment but at the end of the day it's basketball. I've got to go out there and bring energy and do what I do."
MORE NEWS:
Want stories delivered to you? Sign up for our NBA newsletters.