Hoiberg 'disappointed' in Bulls preseason defense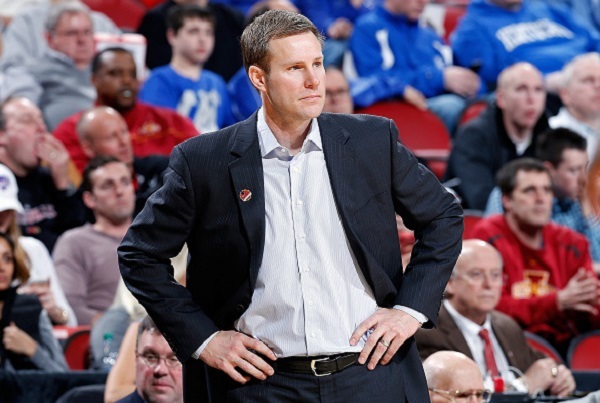 It's tough to glean too much from a team's preseason performance, for a variety of reasons. Players are missing due to injury, playing far fewer minutes than they would in games that count, and in Chicago's case, are adjusting to life with a new head coach.
But some things could be problematic if they're not quickly corrected, and that includes bad habits that may be forming on the defensive end of the floor.
Fred Hoiberg lamented his team's defense after the Bulls allowed the Pistons to shoot better than 54 percent from the field during the team's latest preseason loss.
two-plus weeks into training camp and two nights after his team allowed 123 points to the Pelicans, Hoiberg made his feelings clear about Chicago's defense.

"Disappointed," Hoiberg said.

"We had guards that were supposed to get back that were crashing," Hoiberg said. "We can't do that."

"It's a pride thing," Hoiberg said in a pregame interview, before Chicago allowed a middling offense to have its way. "If you get scored on, you got to take a stand. A lot of it is just individual – stay in front of the basketball. But you got to have that help there."

"Pick-and-roll defense, especially in the middle of the floor, we're not keeping them on the side well enough," Hoiberg said. "We need to get into our ice defense on the side. Things get into the middle too much. And we had too many blow-bys."
MORE NEWS:
Want stories delivered to you? Sign up for our NBA newsletters.