Hoiberg discusses differences between Tom Thibodeau and himself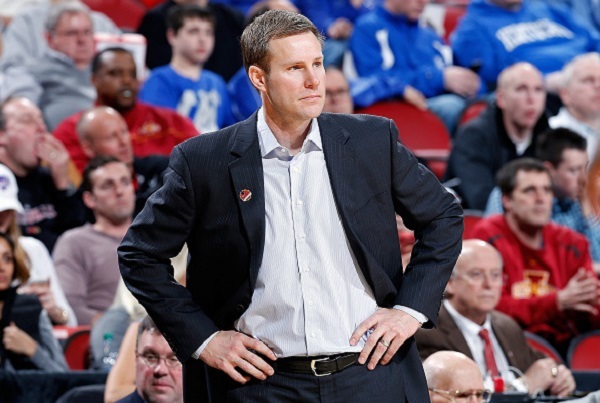 It's fair to say that Tom Thibodeau was relatively successful in his five-year run as Chicago Bulls head coach. No matter how many key players were out due to injury, Thibodeau always got the most out of his team, and managed to guide it to the playoffs in every year that he was in charge.
But due to his demanding style and clashes with the front office over things like minutes and rotations, the organization decided to make a change.
Fred Hoiberg seems more focused on playing at a faster pace offensively, which the players are buying into at this early stage. Hoiberg broke down some of the other differences in the two coaching styles in a recent interview with ESPN.
Well, when you look at all coaches, no two are the same. He did great things here in the five years that he was the coach of the Chicago Bulls. And a lot of things that we've tried to keep on that they did that we really liked. But as a staff, we've got a couple that were on Tom's staff, that have been here. That we tried to keep consistent as far as terminology is concerned, as far as different things that they did, trying to keep that consistent.

As far as differences, it's a good question. Tom had a lot of set plays that he came down into that were effective. We come down and try to get into a flow offense where there's not a lot of calls. But we do have quick hitters to get certain guys the ball in specific spots on the floor. To try and take advantage of mismatches and that type of thing and Tom did a lot of that of those same things as well.
MORE NEWS:
Want stories delivered to you? Sign up for our NBA newsletters.