Joakim Noah will reportedly come off the bench on Bulls' opening night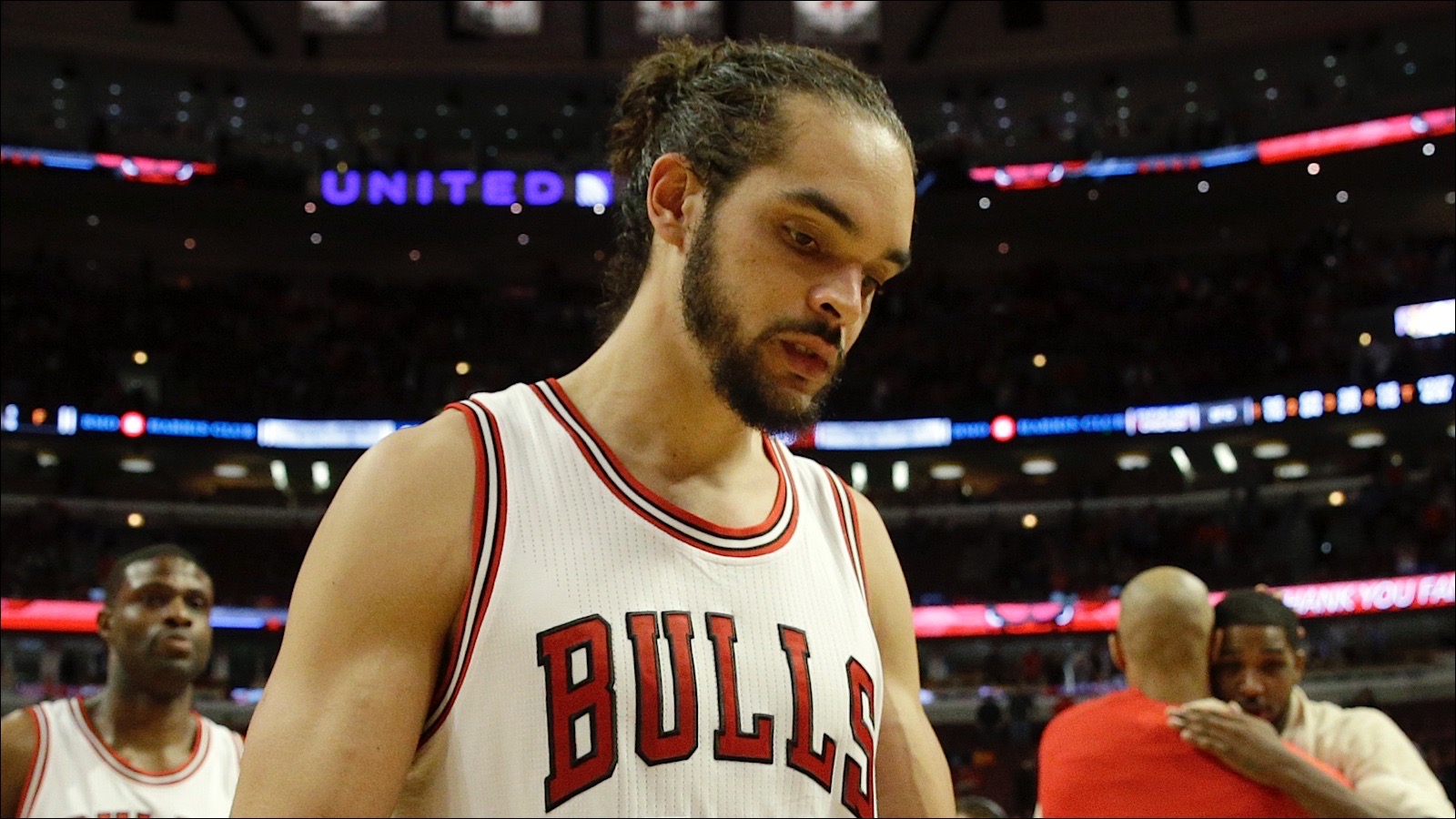 Joakim Noah has started every game he's appeared in for the Bulls over the last two seasons, and has started in 463 of 543 appearances since he entered the NBA in 2007.
But according to new head coach Fred Hoiberg, on opening night, Noah will be coming off the bench.
Via K.C. Johnson of the Chicago Tribune:
Whenever Rose returns, he will do so alongside Jimmy Butler, Tony Snell, Pau Gasol and Nikola Mirotic — at least in the early going. Hoiberg confirmed those four plus Kirk Hinrich would start on Friday and added "if it looks good, it's a pretty good chance that's the way we'll go on opening night."

That's the strongest Hoiberg has stated publicly that Joakim Noah will start the season as a reserve.

"Jo's a pro," Hoiberg said. "All our guys are. Whatever we decide to do on the 27th isn't necessarily what we'll do on Nov. 1. It's just to start the season. It's not an easy decision however we start. But it's not an absolute. We'll continue to play different lineups and combinations and see what we like best."

Said Noah: "It's definitely an adjustment, but at the end of the day it's basketball. I've got to bring energy and do what I do. I'm a worker, never going to stop working."
The bigger surprise may be that Taj Gibson is also going to come off the bench, rather than replace Noah in the team's starting lineup. Though veteran coaches will tell you it's more important to finish the game than to start it, and those late fourth quarter lineups will be truly what matter most.
But it's going to be an adjustment for Noah and the Bulls nonetheless.