Chicago Bulls at Philadelphia 76ers Game Info and How to Watch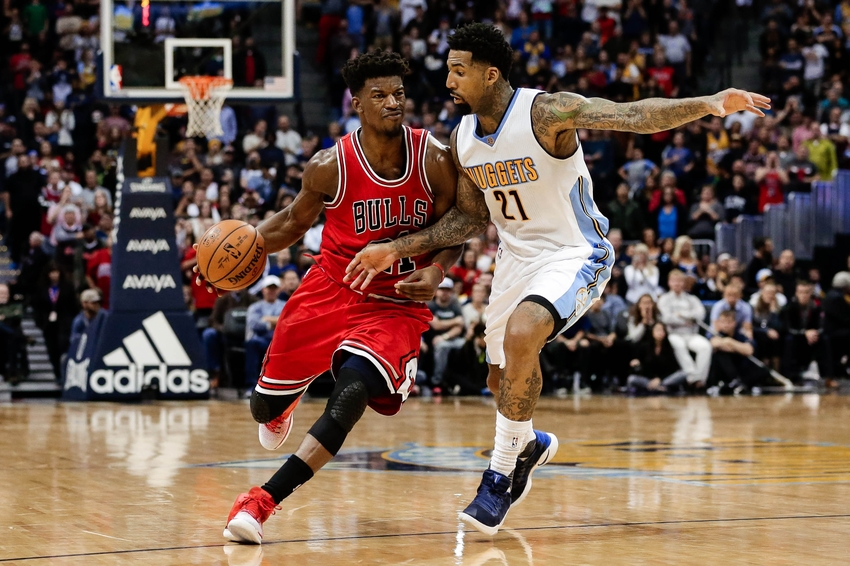 The end is near! The Chicago Bulls finish their final Circus road trip in the City of Brotherly Love on Friday night when they face the Philadelphia 76ers. Can they match their best post-Michael Jordan Circus trip record at 4-2 or will they end the trip at .500?
Let's lead with the bad news: Joel Embiid is not going to play.
The good news: Jimmy Butler is going to play.
Butler has been absolutely playing out of his mind. Fresh off a Player of the Week award, Butler just keeps putting up big numbers game after game. There's no reason to think that will change against a talented, but extremely young team.
With a two-day layoff between their last game and the Sixers game, plus no game after until Wednesday of next week, it's safe to assume that the Bulls will have a full roster available sans Doug McDermott and Michael Carter-Williams, both sidelined with issues since before the road trip began.
For the 76ers, it's a full cast of young, must-see players. Dario Saric and Jahlil Okafor lead the way, with Embiid, Ben Simmons and Nerlens Noel out. It would have been much more fun to watch Butler, Dwyane Wade, Taj Gibson and Robin Lopez clash with the young studs of the Sixers, but instead, it'll be a 4-11 Philly squad that has some bright spots clouded by deficiencies and inexperience.
The Bulls have a made a living off strong first quarters and winning the battle on the boards. It seems particularly likely that the Bulls will continue the trend of hot starts and the rebounding should be in their favor, too. The Sixers only average about 8 offensive rebounds a game, while Chicago is snagging 14. The Bulls are at least an equal defensive rebounding team, so no reason to doubt their ability to repeat that performance on Friday.
All things point to a win for the Bulls, but you'll have to tune in to find out how it plays out.
Who: Chicago Bulls (9-6) at Philadelphia 76ers (4-11)
Where: Wells Fargo Center, Philadelphia
When: 6:30 p.m. CST
TV: WGN-TV
Radio: WLS-AM 890 AM
Stream: League Pass
More from Pippen Ain't Easy
This article originally appeared on