Chicago Bulls at Miami Heat: Game Info and How to Watch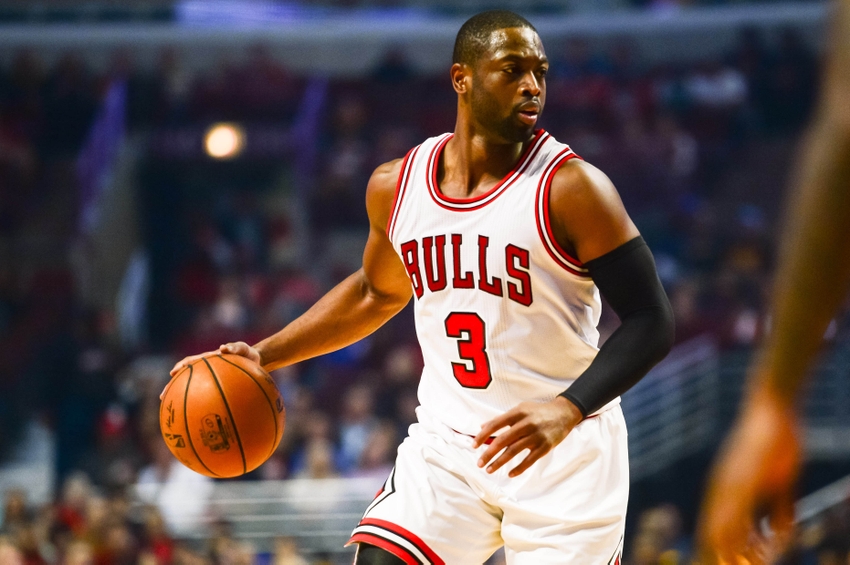 After a close loss to the Atlanta Hawks, the Chicago Bulls will look to defeat the Miami Heat and make Dwyane Wade's Miami homecoming a memorable one.
Will he be booed or will he receive a standing ovation? No one really knows what will happen when Dwyane Wade returns to the city where he spent 13 years and won three championships.
Yet, not only will this be a big game for one of the Three Alphas, it will be a big game for the 4-4 Chicago Bulls who need to find the consistency they started the season off with going 3-0.
Despite the Heat's 2-4 record there is no doubt that the home team will be lifted for this game and perhaps steal a must needed win from the Three Alphas and company.
How Wade performs playing in the second game of a back-to-back will certainly be intriguing as passion and enthusiasm can only carry a 34-year-old body so far.
More from Pippen Ain't Easy
The Heat are currently on a two game losing streak after a 12-point loss to the Thunder and will be looking to beat the Bulls with a new-look side consisting of Goran Dragic, Dion Waiters, Luke Babbit, Justice Winslow and recently paid big man Hassan Whiteside.
The key battle will probably lie with Whiteside and Bulls center Robin Lopez, both players that rely on making a living near the rim. This will be the second consecutive game where Lopez is going to have to deal with a matchup that features an aggressive rebounder who attacks the rim on the offensive end of the ball.
We're also in for a treat if Jimmy Butler and Winslow matchup. One of the best two-way wings in the league taking on a player many project to be the future of the position.
Want to watch the game tonight? Here's how you can see Dwyane Wade's homecoming to Miami.
Date: Thursday, November 10
Time: 7:00 PM CST
Venue: American Airlines Arena
Television: TNT
Radio: WLS-AM 890
This article originally appeared on