Chicago Bulls at Denver Nuggets Game Info and How to Watch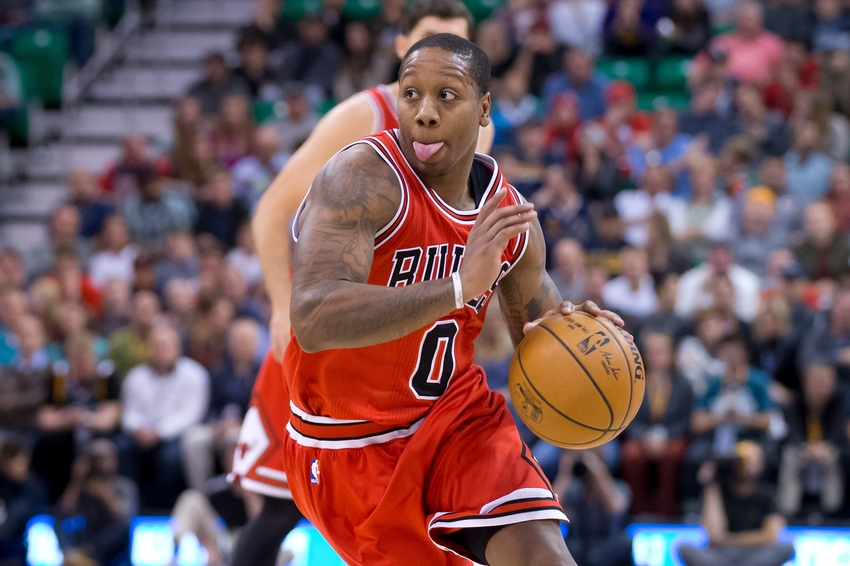 The Chicago Bulls play the Denver Nuggets on Tuesday night, hoping to continue bucking the Circus Trip trend by securing a win in place that is hardest for them to play.
There's something about Denver and it doesn't work out well for the Bulls. The Nuggets have a unique home court advantage, playing at a higher elevation than most teams would ever want to be in. That advantage has served them well, historically, when Chicago visits. In fact, there is no team in the entire league that has more success when the Bulls visit. In the 43 times the Bulls have played in Denver, they are 10-33. Not great.
This Nuggets team isn't so great, however, and given the other recent successes of Chicago, now might be the perfect time to grab a victory.
We ran a little poll for if the Bulls win. If you haven't, you should vote (and follow us on Twitter!).
If the Bulls Win in Denver tomorrow..

— Pippen Ain't Easy (@BullsBeatBlog) November 21, 2016
It's going to rest largely with recent Eastern Conference Player of the Week, Jimmy Butler. Fortunately, he'll have Dwyane Wade back, who sat out against the Los Angeles Lakers for rest. Likely, Rajon Rondo will be available, though there doesn't appear to be a timetable for the return of Doug McDermott.
The Nuggets are young. They'll play guys like Emmanuel Mudiay, Nikola Jokic and Jamal Murray against Rondo, Wade and Robin Lopez.
The Denver curse is real for Chicago, but now is the time to change all of that. The Bulls are already 3-1 on their current road trip, guaranteed to finish the stretch at least .500. At the outset, that would have been considered a huge success. After beating the Blazers, Jazz and Lakers, Chicago only needs to win one of the two remaining games to match their best Circus affair post-Jordan. 5-1 could also happen, but we should try to not get ahead of ourselves.
Matchup: Chicago Bulls (9-5) at Denver Nuggets (5-8)
Where: Pepsi Center, Denver
When: 8 p.m. CST
TV: CSN Chicago
Stream: League Pass
Radio: 890 WLS-AM
More from Pippen Ain't Easy
This article originally appeared on