Chicago Bulls announce Rajon Rondo suspension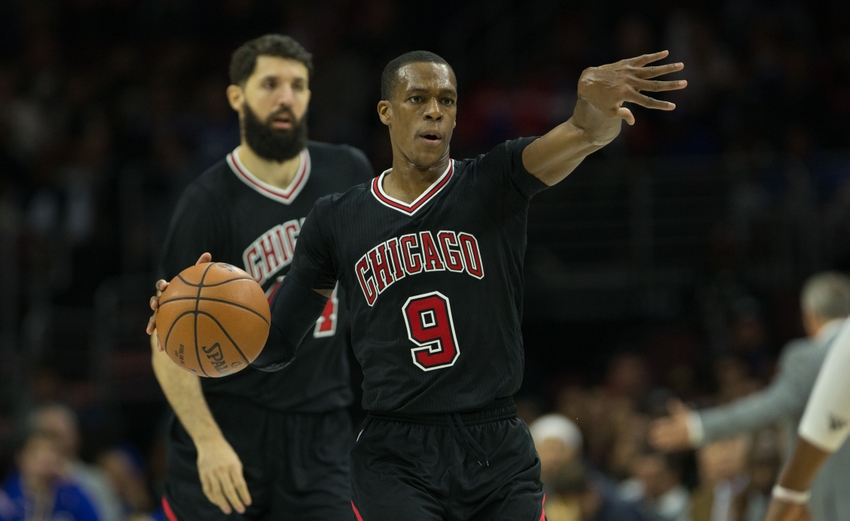 Chicago Bulls say starting point guard Rajon Rondo has been suspended one game for conduct detrimental to team.
The Chicago Bulls will be without their starting point guard Rajon Rondo versus the Portland Trail Blazers tonight, who has been suspended one game following their their loss in Dallas. According to a Chicago Bulls writer for the Chicago Tribune, K.C. Johnson, Rondo has been suspended for conduct detrimental to team. Adrian Wojnarowski, of Yahoo, also tweeted that Rondo had a heated exchange with a Bulls assistant after their double-digit loss to the Mavericks.
The suspension is following polar opposite games from Rondo, a win versus Cleveland where he got his first triple-double of the season, then a loss in Dallas where he had more turnovers than points.
Unfortunately for the Bulls, who signed the veteran point guard this summer after trading Derrick Rose, this is not surprising news given Rondo's negative reputation around the league. Rondo does have a championship under his belt, and is one of the best passing point guards in the league, but he's been known to be a bit of a problem in the locker room. There was once reports of him and Doc Rivers going at it multiple times, and later on in his career with the Celtics, they made it very public that he was on the trading block.
Of course, nobody will ever forget his short stint with the Dallas Mavericks, which ultimately led to the point guard being benched by Coach Carlisle. It's also worth noting he's a player who has gotten into numerous scuffles with other players throughout the years, which have led to ejections or suspensions, and has directed homophobic slurs at NBA referee Bill Kennedy, who had recently came out.
While Dwayne Wade, who is also a newcomer to the Chicago Bulls this season, has done well with the team so far, Rajon Rondo's season has been up and down, showing signs of fitting in, but also many signs of standing out. Jerian Grant, who the Chicago Bulls acquired in their trade with the New York Knicks this summer, will most likely be starting for the Chicago Bulls tonight as they get ready to face Damian Lilliard's Blazers.
This article originally appeared on