Chicago Bulls: After 13 Years, Dwyane Wade Knows His Body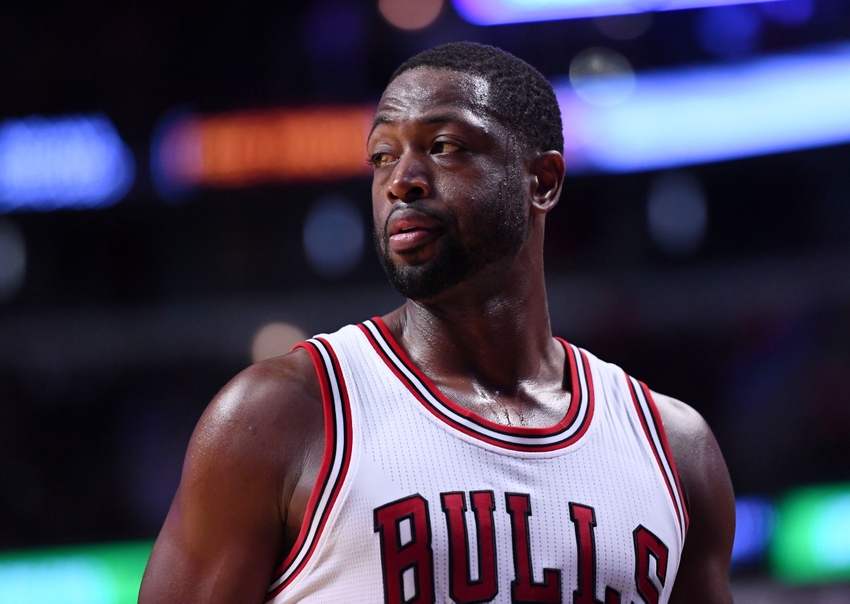 After 13 years in the league, Dwyane Wade knows how to take care of his body and make sure he has a successful run with the Chicago Bulls.
At 34, NBA superstar Dwyane Wade is about to begin his 14th season in the league. Something that should be considered no small feat, considering how short-lived of a career professional basketball players can often have. But even more impressive, is the fact that he is about to embark on an entirely new journey.
Giving up being the face of a franchise to start over with a new organization, Wade is ready to begin his first season with the Chicago Bulls.
(What is that about not being able to teach old dogs, new tricks?)
And as the team veteran, fans should certainly expect to see flashes of… well, Flash.
However, Wade knows better than to think he will have to make no adjustments, moving forward. Besides learning how to share the spotlight with two other alphas in Jimmy Butler and Rajon Rondo, he is also taking on two other new tasks: the three-ball and better managing his body.
In 2013 during the Miami Heat's last year with LeBron James at the head, Wade's body started to fail him. After winning back-to-back championships, Wade could no longer keep up: he finished the season having competed in only 54 games, averaging 19.0 points, 4.5 rebounds and 4.7 assists a matchup on 32.9 minutes of play, his lowest numbers since his rookie year.
Which of course prompted rumors of retirement.
But then, James left. And the weight of South Beach on his shoulders opened Wade's eyes: he needed to make some changes, and fast.
So he hired a new trainer. He switched up his workouts. He tried out different diets.
He vowed that Heat Nation had not seen the last of him.
Rewind to 2015-16, when it was as if Wade found a fountain of youth. He played in 74 games, the most since 2010-11, and finished the season averaging 19.0 points, 4.1 rebounds and 4.6 assists per contest in 30.5 minutes of play. Wade learned how to limit his minutes in a way to keep him healthy, but still be as effective. Leading the Heat to just one game short of the Eastern Conference Finals.
And Bulls fans can expect the same level of diligence now.
"Just being smart and understanding I am turning 35 this year. As much as some days I feel great. Some days I feel 34. So I have to be smart and I want to be out here with those guys most of the nights we put on those uniforms, so same thing I did last year. I know my body. I'm just trying to be smart about how much I push it."
While many may find it a bit counterintuitive to start taking such close care of his body now, Wade should certainly be commended for taking the necessary steps to ensure he makes the most out of his last few years. Coming on 35, Wade will not only have to fight against the younger generation taking over, but his own body slowing him down as well.
However, that is one thing Chicago should not be worrying about.
After all, their guard did just grace ESPN's Body Issue.
"I work hard on my body, man. I'm 34 now; it doesn't come as easy as it did when I was 21, 22. I have to work at it now, where it used to be something that just came natural. Now I have to put in so many hours, but it makes me feel good to see the finished product. Like I said, being 34 but still being talked about — to me, that's great, and it shows a lot about my hard work."
Wade's transition to the Bulls may encounter some bumps in the road, but not when it comes to the veteran making sure he keeps himself in tip-top shape.
This article originally appeared on