Checking Up on Former Sixers Player Ish Smith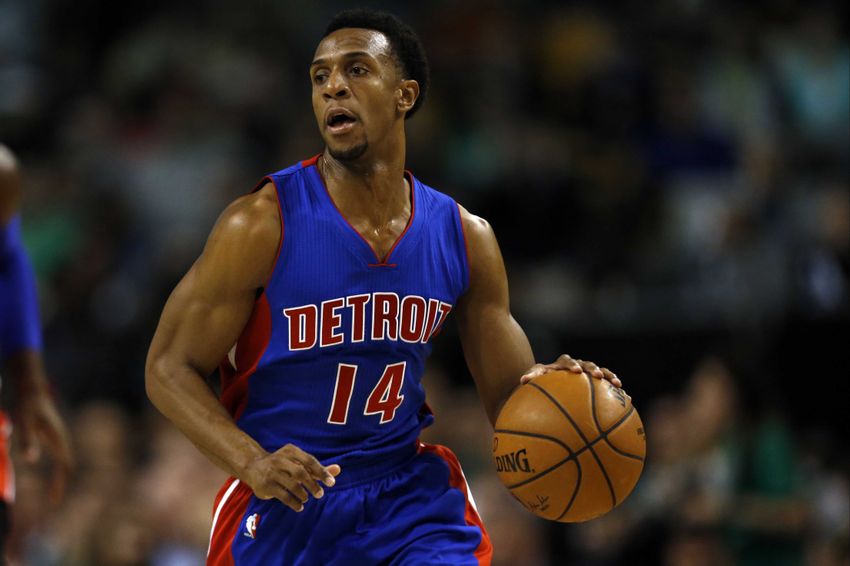 The Philadelphia 76ers passed on Ish Smith this offseason, and there was some question as to if that was a good idea or not.
Ish Smith — remember that name? Smith started neither of the past two seasons with the Philadelphia 76ers, but closed each season with the team. When the team was in dire need of a point guard that could score and pass at a decent rate, Smith was always the go-to guy, with the Sixers trading for him in two consecutive years due to needs in the backcourt.
With the team having decent options in Sergio Rodriguez and Jerryd Bayless when he returns from injury this season, it's not likely that Smith ends up being a Sixer for any parts of this year, but I also predicted that last year, so who knows?
Smith, who was a free agent last summer, was in line for a decent contract since the salary cap went up dramatically this year, and because he proved to be efficient and impactful for the Sixers throughout the season.
More from The Sixer Sense
Last year was the first year of Smith's career that he made more than $1 million, and he took a significant jump in income with his new contract that he inked with the Detroit Pistons this summer, signing a three-year deal for $18 million. The $6 million he is in line to make this year is more than he has made in the previous eight seasons combined as an NBA player.
Smith used a solid showing with the Sixers to leverage a much bigger deal.
The story of Ish Smith up to this season was one of moving around and sort of trying to figure out where he fit in the NBA. Smith's "transaction" section on his player page of Basketball Reference has 24 items on it, and he has played for 10 different teams over the course of his career. Could this long-term contract be the start of something new for Smith — an actual NBA home to give him the love and attention that every NBA player needs?
To get some insight on what Ish Smith has been able to do with the Pistons this year, I asked Piston Powered site expert Duncan Smith what he's thought of Smith so far.
"Ish Smith was a vital part in keeping the Pistons afloat in Reggie Jackson's absence. While his inability to shoot consistently was a limitation and hindered his pick and roll compatibility with Andre Drummond, he displayed incredible speed and quickness — particularly in transition — and performed admirably in an expanded role."
So, here we have Smith, again thriving due to an injury on the roster. His situation last year started in the same way. The New Orleans Pelicans had so many injured point guards that they signed Smith as a desperation move. He did decently for them, averaging 8.9 points, 3.4 rebounds, and 5.7 assists with the Pelicans.
Once the Pelicans were at full health, they had no use for Ish, so getting rid of him in a trade with the Sixers was a no-brainer. With an increased role in Philly, he averaged 14.7 points, 3.0 rebounds, and 6.4 assists per game.
So far with the Pistons this year, Smith is averaging 10.6 points, 3.0 rebounds, and 6.4 assists per game. He has appeared in 23 games, and started 21.
His role is likely to diminish with the recent return of Jackson in the point guard slot, but he's likely going to prove that he can be a solid backup off of the bench.
As far as whether or not the Sixers should have paid Ish Smith this summer, I think — despite good play — the answer is still no.
The Pistons made a solid move in signing Ish because they are at the point where they can sign backup players since their starting lineup is pretty much a lock. The Sixers, however, have other things to focus on, and Ish was never a player that was in the picture to get paid good money long-term to be a backup. The key to building a team is to not put the cart before the horse, and signing Ish this summer to a deal similar to the one he got from the Detroit Pistons would have been just that.
This article originally appeared on