Checking in on the Iowa Energy, Troy Williams and Wade Baldwin
Jerrod Smith/FanSided via Beale Street Bears

Fansided
It's been a while since we've talked about Troy Williams and Wade Baldwin. Let's see how they have been doing since their assignment to the Iowa Energy:
Troy Williams
The undrafted rookie from Indiana was assigned to the Iowa Energy in late December. During his tenure in Memphis, Williams averaged 5.3 PPG, 0.8 APG, 1.8 RPG in 17.4 minutes. He appeared in 24 games, starting 13 of them.
The Grizzlies' roster is (almost) as healthy as it has been since early last season. Chandler Parsons is building confidence and key bench players like Troy Daniels and Vince Carter have solidified their respective roles. Most likely, Williams will stay in Iowa for the remainder of the season.
With the Energy, Troy is averaging 18.1 PPG, 1.4 APG, and 4.4 RPG. His biggest game occurred against the Texas Legends, the Dallas Mavericks D-League affiliate. He had 26 points, one assist, three rebounds and a steal.
After this season, expect Williams to return to the Grizzlies. He has tremendous upside with his athleticism, quickness and shooting abilities.
What about first-round pick Wade Baldwin IV?
For those unaware, Wade Baldwin IV has seen the highs and lows of the rookie experience. The Grizzlies drafted Baldwin in the first-round, followed by multiple instances of demotion and promotion. Currently, the six-foot-four point guard is playing in Iowa with the Energy.
In his scattered time with the Grizzlies, Baldwin appeared in 23 games with one start. He averaged 3.5 PPG, 1.4 RPG, and 2.1 APG in 13.2 minutes.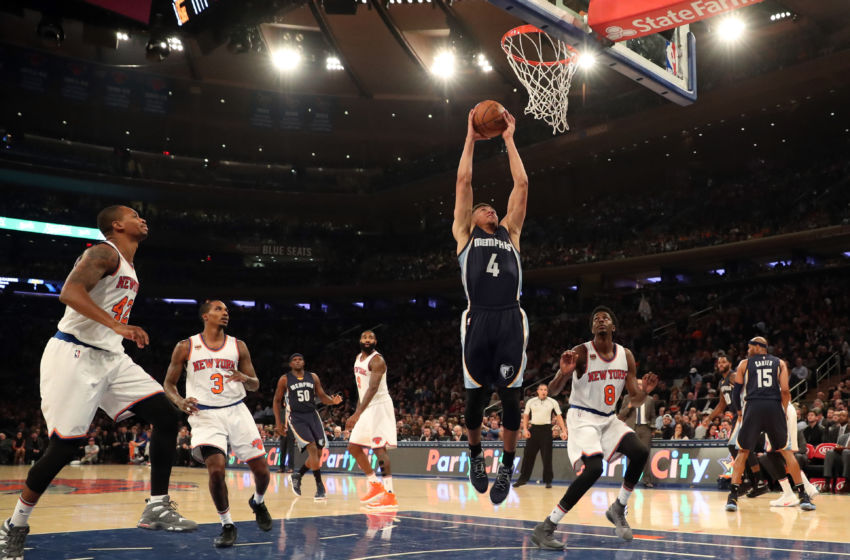 Baldwin is averaging 13.6 PPG, 4.5 APG, and 3.2 RPG in with the Energy. His biggest game in the D-league was against the Greensboro Swarm as he had 17 points, six assists, four rebounds, and a steal. Greensboro is the D-League affiliate of the Charlotte Hornets.
Baldwin showed potential to be a great back-up point guard in the season opener against the Minnesota Timberwolves. That night, he scored seven points, six assists, and pulled down five rebounds. Since then it has been a rocky road for the rookie out of Vanderbilt. Coach David Fizdale announced in December that Andrew Harrison (now also out of the rotation) would take Baldwin's place as the backup point guard.
The best situation for Wade Baldwin is to stay in Iowa. He can develop there as he has the athleticism necessary to become a successful player in the NBA.
This article originally appeared on