Charlotte Hornets: What's Next For Marvin Williams?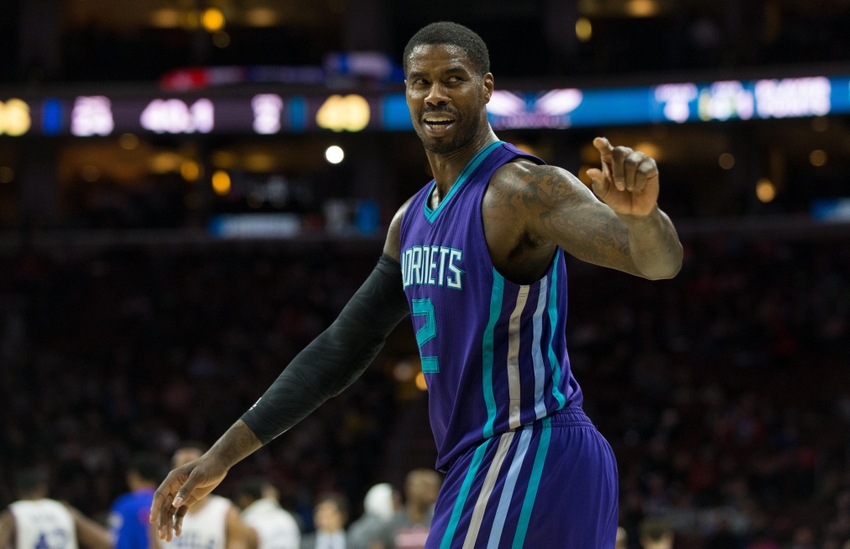 Coming off the most effective season of his career, can Marvin Williams carry over his success from last year into the upcoming season for the Charlotte Hornets?
For a team that faced plenty of adversity last year, a lot of things fell into place for the Charlotte Hornets.
Trying to integrate new additions as well as overhauling their offensive gameplan are both tall tasks to sort out in the time between training camp and the start of the regular season. Add in the loss of a key player like Michael Kidd-Gilchrist before the beginning of the season and it almost felt like the Hornets were fighting an uphill battle going into last year.
Of course, that was far from the case for the team as they went on to become one of the league's best success stories, making a 15-win swing from the prior season.
Led by head coach Steve Clifford, the Hornets were among five teams in the NBA to be in the top 10 in both offensive efficiency and defensive efficiency, ranking ninth in the league in both categories.
While Kemba Walker and Nicolas Batum have both been mainly attributed with why the Hornets were successful last season, it'd be hard to say where they'd have been without Marvin Williams as well.
In his second full season with the team, Williams was at more effective than any other point in his career, tallying career highs in effective field goal percentage (55.4 percent), true shooting percentage (58.5 percent), rebounds per game (6.4) and Player Efficiency Rating (16.8).
Those marked improvements made Williams virtually essential to the Hornets' success last year and ranked him seventh among power forwards in the league in RPM (+2.67), per ESPN's Real Plus-Minus projection.
By season's end, however, the Hornets faced many tough questions regarding their upcoming free agents, with Williams being among them.  In the end, Williams was one of the team's two key re-signings this offseason, along with Batum.
With a new lucrative and long-lasting deal in place, Williams now faces the challenge of trying to live up to the expectations that surround him heading into the new season.  While it may be nothing new for the former second overall pick, it certainly comes at an interesting time in his career.
In what will be his 12th season in the league, Williams will start to face the inevitable aging concerns now that he's beginning the latter half of his career.
Considering his looming free agency as well, questions of how much that fueled the jump in his performance last season could rise if Williams gets off to a slow start this season.
Whether the rapid spike in his shooting efficiency from last season looks to be an outlier remains to be seen, but it wasn't as if Williams had struggled with his shooting in the lead up to last season (Williams shot a combined effective field goal percentage of 51.9 percent in the two seasons prior to last year).
Nonetheless, Williams faces the pressure of continuing to produce at a starting level for the Hornets for the foreseeable future. Considering the shallow depth the Hornets have behind Williams at this point, it's a necessary play for them, but it's not without its risks as well.
Overall, Williams' growth to become an integral player for the Hornets has been an overwhelming success for both sides at this point.
Now it's just a matter of if Williams can continue to play similar to what he's done so far in his tenure with the Hornets.
This article originally appeared on