Charlotte Hornets Waive Mike Tobey, Rasheed Sulaimon, and Perry Ellis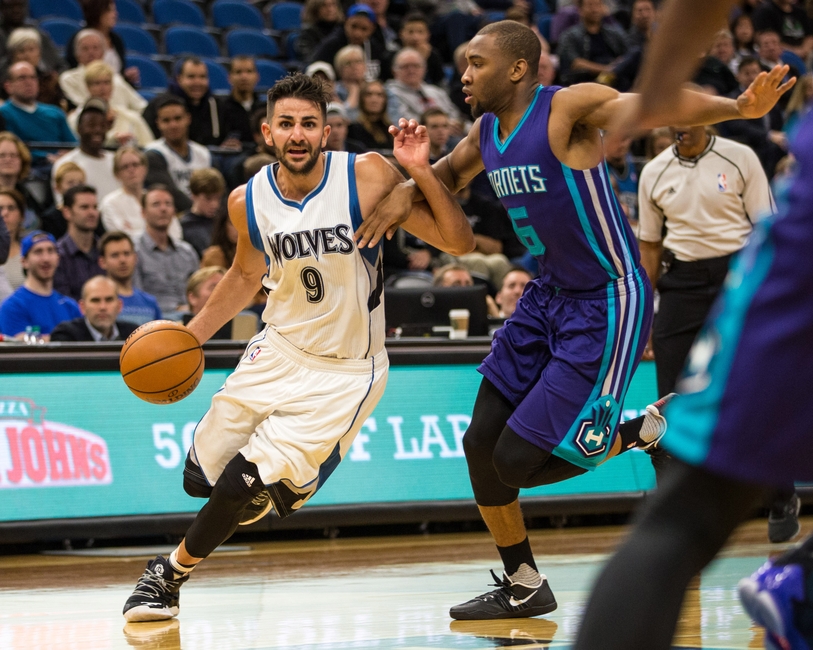 The Charlotte Hornets have reportedly waived Mike Tobey, Rasheed Sulaimon, and Perry Ellis which trims their roster to 15 players.
According to multiple reports, the Charlotte Hornets have made the final cuts to their roster ahead of the regular season. The team needed to cut three players in order to finalize their 15-man opening night roster. Mike Tobey, Rasheed Sulaimon, and Perry Ellis were those three players.
Even though they were all waived, each of these players could and will likely end up playing for the Hornets' D-League team this year. They were all brought in with the intention of playing with the Greensboro Swarm in 2016. The team brought them into their training camp roster to gain experience and for competition in practice.
Charlotte was able to get a good look at the players they signed this preseason and they decided to keep Aaron Harrison and Treveon Graham on their final 15-man roster. Mike, Rasheed, and Perry were all likely cuts as they only played sparingly in exhibition games. Despite the fact they didn't play much, these players still developed their skill alongside the rest of the team in training camp.
More from Swarm and Sting
Tobey signed with the team after playing with them during the Orlando Pro Summer League earlier this year. He was an undrafted free agent out of the University of Virginia but proved to be a solid big man with the Hornets. He averaged in the preseason 6.0 points per game and 3.5 rebounds per game in 18.8 minutes.
Sulaimon was an undrafted free agent out of North Carolina who played with the Chicago Bulls this summer. He averaged 1.5 points per game in 8.7 minutes with Charlotte in the preseason. He has already expressed his intent to play with the Hornets' D-League team this year.
Ellis had the toughest road this summer because he spent most of it recovering from sports hernia surgery. After playing with the Dallas Mavericks summer league team, he had the surgery and missed the start of training camp with Charlotte. He only appeared in the Hornets' final preseason game and only played for about five minutes.
With the Charlotte Hornets' final roster now set, the team will be looking ahead to the regular season. Even though Tobey, Sulaimon, and Ellis weren't outstanding in preseason play, they will get a chance to prove themselves in the D-League this season. They still have plenty to work on and develop going forward. Hopefully they all stick with the Greensboro Swarm.
This article originally appeared on