Charlotte Hornets Suffer Season-Worst Loss After Statement Win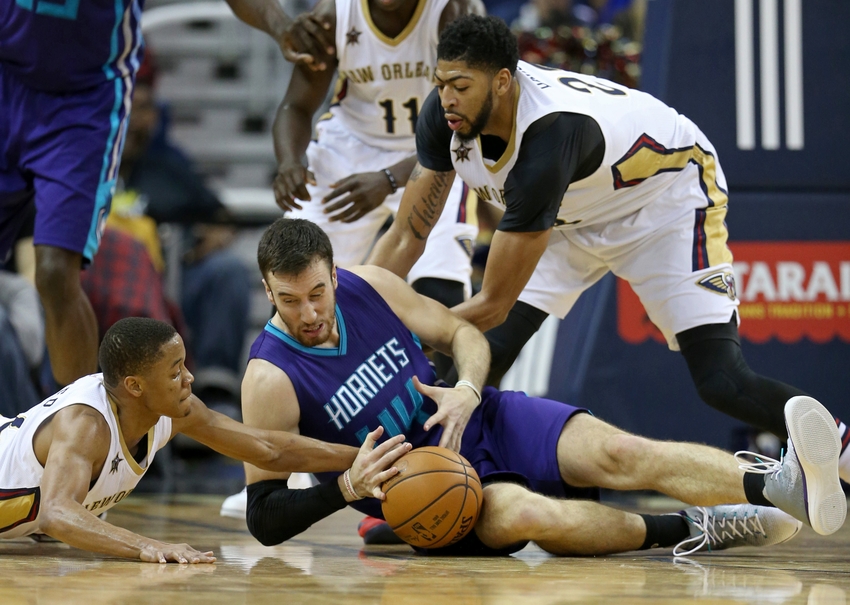 One day after completing a comeback win over the Atlanta Hawks for their best victory of the season, the Charlotte Hornets suffered their worst loss of the year to the New Orleans Pelicans.
Despite recording their biggest win of the season over the Atlanta Hawks and ending their six-game win streak, the Charlotte Hornets could not overcome the lowly New Orleans Pelicans. It was arguably their worst performance of the year so far. It was easily their most disappointing loss.
Entering the game, the Pelicans had only won three of their first 13 games while the Hornets were off to their best start in team history at 8-3. Charlotte's only prior losses were to top Eastern Conference teams like the Boston Celtics (before the injuries), the Cleveland Cavaliers, and the Toronto Raptors. Even in those losses, the team was competitive and had a chance to win.
While the match-up between New Orleans and Charlotte came down to the wire and required overtime to decide a winner, the Hornets shouldn't have even been in that situation. In reality, Steve Clifford's side is more talented, better coached, and had the momentum going into the game. Anthony Davis and the Pelicans weren't going to roll over and they put up a great fight, arguably their best all-around game this season.
More from Swarm and Sting
Anthony Davis usually has to carry New Orleans to even keep the game close and while he did have a big double-double with 38 points and 16 rebounds, he got plenty of help from his teammates. Langston Galloway added a season-high 23 points and Jrue Holiday chipped in a season-high 22 points and nine assists in only his second game of the year. So for one of the few times so far this year, AD actually got some help from his squad.
While the Hornets didn't play horribly, it was not up to par with their play this season. They uncharacteristically committed 14 turnovers which are above their league-low 11.3 per game. They also allowed 23 fast break points from their opponents which are above their 13.5 average this year.
They were on the second night of a back-to-back so a bit of a drop off was expected. But they were still the favorites entering the game and Charlotte should've won the game handily. Although the Pelicans have star talent with Anthony Davis, the swarming defense from the Hornets should have been able to slow him down. That was not the case.
Want your voice heard? Join the Swarm and Sting team!
Every NBA team is going to get upset a few times each season. It is about limiting the number of times that it happens. While this loss should not be blown out of proportion, it should be a learning experience for Charlotte. They led by a game-high 14 points in the fourth quarter but Clifford's side wasn't able to hold off their pestering opponents.
The loss is the most disappointing and unexpected one so far this season for the Hornets. It stings even more because of their performance just the day before. They showed toughness and perseverance in their comeback win over the Hawks. Things that they did not show against New Orleans.
Hopefully, the Charlotte Hornets can learn from this loss and put it behind them. Their two-game win streak may have ended along with their momentum but they are still off to a stellar start to the season. It is a long season and they will have the chance to bounce back with eight of their next 11 games at home.
This article originally appeared on