Charlotte Hornets Set to Take on the Detroit Pistons at Home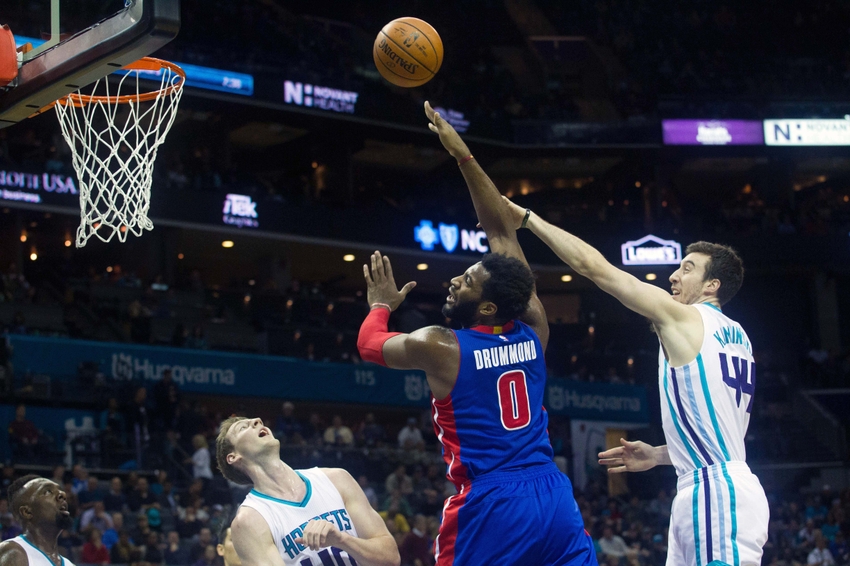 The Charlotte Hornets are set to host the Detroit Pistons as they look to avenge a loss to the Michigan-based team earlier this season.
The Charlotte Hornets (12-9) are ready to face off against the Detroit Pistons (12-11) in their second meeting of the season. Detroit came out on top in the first match and they will be looking to repeat that result in Charlotte once again. The Hornets are coming off a road win against the Dallas Mavericks in their last outing.
In their previous game, the Pistons were able to defeat the Chicago Bulls as they have now won six of their last eight games in total. Stan Van Gundy's team is only 4-8 in their 12 road games this season. Despite their poor record away from home, they have won their last three on the road and that streak started with their win over the Hornets in Charlotte a little over a week ago.
After starting the season with an uncertain lineup, the Detroit Pistons have gotten back their starting point guard in Reggie Jackson. He has played in the team's last two games and with him back, it will be an even more difficult task for Charlotte in this one as he was absent in their first meeting. Expect a battle between Jackson and Kemba Walker as both are strong presences with their respective teams and each can light up the scoreboard.
More from Swarm and Sting
Charlotte Hornets vs Detroit Pistons
7:00 p.m. EST, Wednesday, December 7th, 2016
Spectrum Center
Broadcast on FOX Sports SouthEast
Injury Report:
CHA:
DET:
Biggest Story:
Turnover Battle
These are the two best teams in the NBA at taking care of the ball this season. That speaks volumes to their coaching and the basketball IQ of their players. Both are averaging under 12 turnovers per game with the Pistons leading the league at 11.6 per game compared to that of the Hornets who average 11.9 per game.
Whoever commits fewer turnovers will have a significant advantage in this one. Charlotte turned the ball over more than Detroit did in their first meeting and the Pistons were able to get the win. Keep an eye on the turnover battle as it will be important.
Want your voice heard? Join the Swarm and Sting team!
Best Match-up to Watch:
Michael Kidd-Gilchrist vs Tobias Harris
MKG is coming off of a game where he was lit up Harrison Barnes who went off for 29 points. The Charlotte Hornets' starting small forward and best wing defender will need to do a much better job in this one against Tobias Harris. In their last match, Harris carried Detroit with 24 points as he led them to a victory over Charlotte.
Not only did Tobias scored a game-high 24 points in that one but he is also leading the Pistons with 17 points per game on the season. If MKG can limit the number of easy shots and points that Harris scored, the Hornets will have a much better chance at walking away with the win.
This article originally appeared on