Charlotte Hornets Q&A With A.S. Chin of Baseline Buzz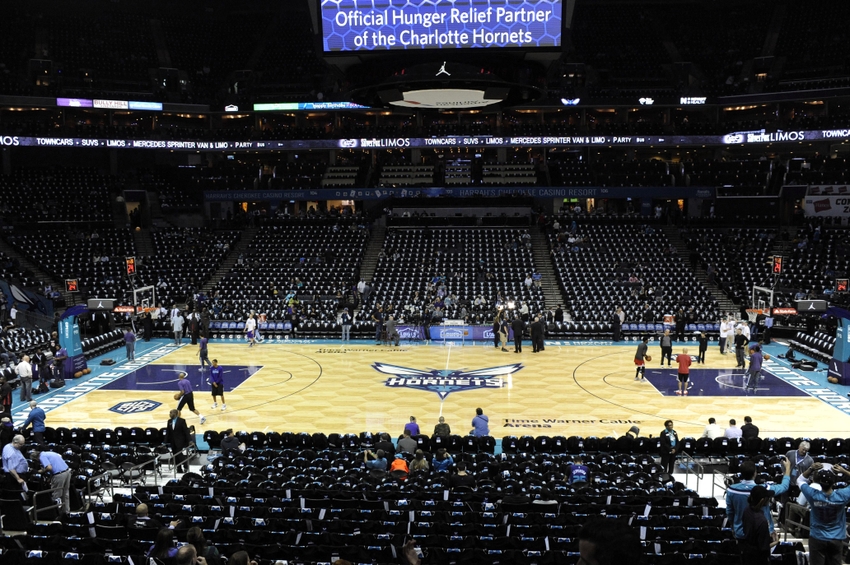 We got the opportunity to speak with A.S. Chin of Baseline Buzz about the Charlotte Hornets' summer moves and the upcoming season.
After a surprisingly successful season last year, the Charlotte Hornets had a busy offseason this summer. They were active during free agency as they re-signed key players, let some guys walk, and picked up some names on the open market. With all the moves, the team has an unpredictable season ahead of them.
Although the Hornets have plenty of question marks surrounding them, there is a feeling of optimism in Buzz City. Charlotte will be looking to have yet another successful campaign this year. To get a better feel for the team ahead of the 2016-17 season, we brought in A.S. Chin to answer a few questions about the team.
A.S. Chin runs Baseline Buzz which is one of "THE MOST OBSESSED CHARLOTTE HORNETS BLOG ON THE INTERNET". We were lucky enough to get a quick Q&A with him as we discussed the Charlotte Hornets. We talked about the team's move this summer and some predictions for the upcoming season.
More from Swarm and Sting
1. Where do you think that the Hornets will finish in the Eastern Conference?
A.S. Chin: We started the Baseline in 2008 and not once in those eight seasons have I predicted that Charlotte would win their division or come close to sniffing a Top 3 seed in the Eastern Conference. That changes this year. There's no powerhouse Miami team to dominate the Southeast and the Hornets have the very best combination of continuity, coaching, depth and talent to win it. Barring major injury, homecourt in the Playoffs and a division crown await.
2. What do you think about Charlotte's offseason?
A.S Chin: I wrote about Cho's offseason challenge in depth back in July. Given the unprecedented jump in cap space league-wide and Charlotte's collection of unrestricted free agents, I think they did a tremendous job maintaining a quality roster despite the circumstances. Sure, they'll miss Big Al's ability to manufacture points in the paint and Courtney Lee's veteran two-way game but the lower cost replacements Cho was able to find should be able replicate most of that production in their own ways. Ultimately the key guys (Batum and Marvin) were retained on relatively high value contracts and Charlotte didn't have to break the bank or sacrifice their future to fill in the gaps around them. A+
3. Which player will they miss the most? (Big Al, Lin, Lee, Daniels)
Get the FanSided App
A.S. Chin: Jeremy Lin. Kemba Walker misses a handful of games every season and the Hornets had a starting caliber backup waiting to fill in coming off the pine (and who could play alongside Kemba when they were both suited up). I'm a bigger Ramon Sessions fan than most but this was a downgrade and we should all pray Walker stays upright for 82 games.
4. Who was the best addition to the team? (Hibbert, Belinelli, Sessions, Roberts, Wood)
A.S. Chin: I'm extremely intrigued by Hibbert. Three seasons ago he was a near franchise center for a perennial Conference Finals team. He's just 29 years old and about to go through the Clifford/Ewing big man rejuvenation machine. Given Pat's Georgetown connection with Roy, Cliff's success with enigmatic bigs (Dwight) and the Hornets lack of rim protection, I can see Roy having a tremendous year off the bench.
Want your voice heard? Join the Swarm and Sting team!
5. Do you think that Frank Kaminsky will improve next season or have a sophmore slump?
A.S. Chin: I've been watching Frank tape all summer. He's so skilled and the offense flows when he's on the court. Now the bad news: for all the talk about his inability to stay in front of athletic fours on defense, I'm more concerned about his poor defensive rebounding. Added strength will help but boardwork is usually something you can spot early in a player's career.
Teaming Frank with MKG (board-magnet) can mitigate this somewhat but it's going to be an issue going forward. I'm also wondering if Frank's ultimate position is going to be at the five – and if it is, which Hornet center is the odd man out (Hibbert/Zeller/Hawes) come trade deadline time?
This article originally appeared on