Where does Nicolas Batum show up on Sports Illustrated's Top 100 list?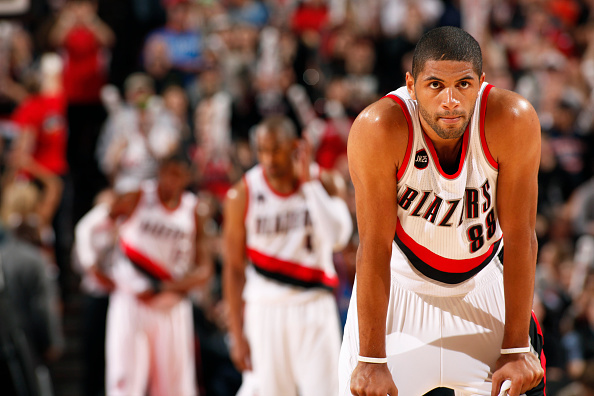 When the Charlotte Hornets sent Noah Vonleh and Gerald Henderson to the Portland Trail Blazers for Nicolas Batum, it signaled where their priorities and expectations lay heading into next season.
This team wants to make the playoffs, badly. And they think Batum is someone who can help them get there sooner than later. Are they right?
Here's what Sports Illustrated had to say about Batum in their recent top 100 ranking, where he came in at number 55:
Batum is a solid all-around basketball player who still has plenty of time and room to improve. When his outside shot falls he's incredibly valuable, and his ability to make plays off the dribble adds an important dimension to Batum's attack.
That doesn't mean Charlotte was right to trade Vonleh for him, but if they make the playoffs this season it'll be worth it.
(h/t: Sports Illustrated)
The mark of a great NBA offense is the ability to respond to openings quickly and competently from every position. Batum embodies that ideal. He exists not to create breakdowns but to exploit them; once a teammate collapses the defense with a drive or forces overreaction on a post-up, the ball works through Batum to find its most effective endpoint. Sometimes it lies with him. Batum had a rough shooting season last year but has otherwise been a reliable spot-up choice. Slashing against a rotating defense is a comfortable act for him, too, as Batum has no problem putting the ball on the floor and navigating his way around scrambling defenders.
MORE NEWS:
Want stories delivered to you? Sign up for our NBA newsletters.