Charlotte Hornets' Owner, Michael Jordan, Helps Make Progress Towards New CBA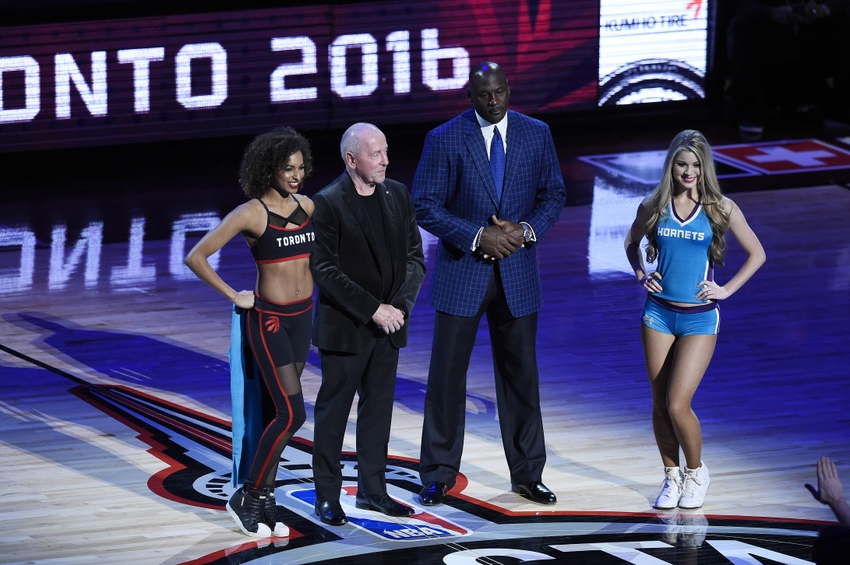 The Charlotte Hornets' principal owner and chairman, Michael Jordan, reportedly helped the NBA and the players association make progress towards a new CBA.
The NBA and NBAPA (players association) collective bargaining agreement has been in the news as of late with both sides working to come to an understanding. These labor talks could take weeks and months to figure out but both sides have made great strides for a new Collective Bargaining Agreement. The Charlotte Hornets' owner reportedly assisted in the ongoing talks.
NBA Commissioner, Adam Silver, said "Let me just single out one owner in particular, Michael Jordan." Although a deal has not yet been reached, the positive talks are an encouraging sign. Many reports are saying that a new CBA will be signed sooner rather than later.
After the league endured a lockout in 2011 where 16 games were cut from the schedule, no one wants a repeat of that. The season was reduced to only 66 games and began on December 25th instead of the original date of November 1st. It was a cloud that hung over the league because fans were disappointed in a deal not being reached.
More from Swarm and Sting
That CBA that they signed back in 2011 will last until 2021 but each side has a chance to opt out in 2017. With the current talks, they will be looking to avoid yet another dispute that could lead to a lockout. Michael Jordan is here to make sure that we don't have to go through another lockout for the foreseeable future.
Adam Silver had many other great words for the Charlotte Hornets' chairman. You can read everything that the commissioner had to say about MJ here.
It is easy to see why Jordan had such a huge impact on the CBA talks. As a former player, he is able to relate to current players that look up to him and respect him. And as an owner, the rest of the league's owner will listen to what he has to say. It allows both sides to be more understanding with each other.
MJ bought a controlling interest in the Charlotte franchise back in 2010 and has built the team up to prominence as of late. Although many criticize Jordan for some of the decisions he made, Michael has become one of the better owner in the league. The former Chicago Bulls' and Washington Wizards' player is respected in many aspects as a player and as a business person.
It is great to see the Charlotte Hornets' owner having an impact on the CBA talks. It is also reassuring to hear that both sides are working towards an agreement that will avoid a future lockout. Hopefully the deal can be signed as soon as possible.
This article originally appeared on