Charlotte Hornets Off to Their Best Start in Over a Decade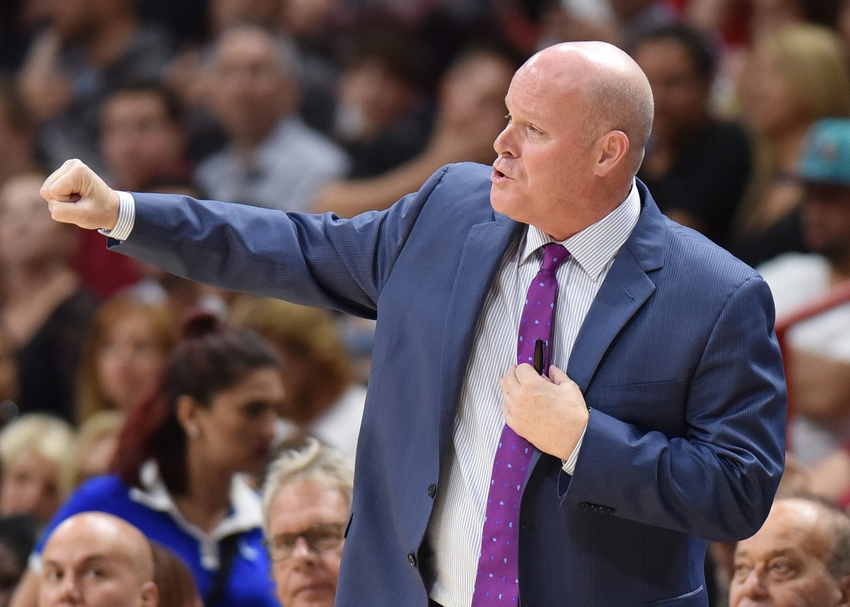 The Charlotte Hornets 4-1 start to the 2016-17 season is their best five-game stretch to open a season in well over a decade.
To the surprise of many, the Charlotte Hornets have had a strong start to the regular season going 4-1 in their first game games. Their impressive record has largely gone unnoticed by national media outlets and isn't being talked about as much as it should be. The Queen City franchise is typically a slow starting team but they are off to their best five-game start since the 2000-01 season.
Compare the 4-1 record this season to the 2-3 start the team had last year when they lost their first three games. It has been a complete turnaround in 2016 as they have defeated the likes of the Milwaukee Bucks, the Miami Heat, the Philadelphia 76ers, and the Brooklyn Nets. Their only loss came against the Boston Celtics.
Since basketball has returned to Charlotte in 2004, the Hornets have had had a 1-4 start four times, a 2-3 start five times, and a 3-2 start only three times. Before the original franchise left after the 2001-02 season, they had their last 4-1 start in 2000-01. They finished with a 46-36 record that year and made it to the Eastern Conference Semifinals.
More from Swarm and Sting
Charlotte has never started a season 5-0 in their history and this is only the second time ever that they have started 4-1 in the opening five games. The strong start could be an early indication of the team's success that is to follow this year. Although it doesn't guarantee anything going forward, their impressive play to begin the season is a confidence builder.
After many experts doubted Steve Clifford's side ahead of the 2016 campaign, the Hornets have arguably been the most surprising team so far this year. With the pieces they lost from last year's team this summer, many expected a regression but instead, they have started out stronger than ever. Even more impressive than starting 4-1, is that they are also 3-0 on the road this season.
Charlotte has been in a number of close games already this year but they have been able to squeak out narrow victories. They have also had plenty of comeback performances. It is unlikely that this stretch of form will continue through all 82 games but this is a good sign for the team as they are hoping to have one of their most successful seasons in team history.
It will be interesting to see if the Charlotte Hornets can keep this up going forward. There will surely be a downfall or a rough stretch of games every now and then this season but a strong start doesn't hurt and actually helps if the team endures a losing streak later in the year. One thing is clear, they have gotten off on the right foot.
This article originally appeared on