Charlotte Hornets Must Deal With the Always Dangerous Jazz to Maintain Hot Start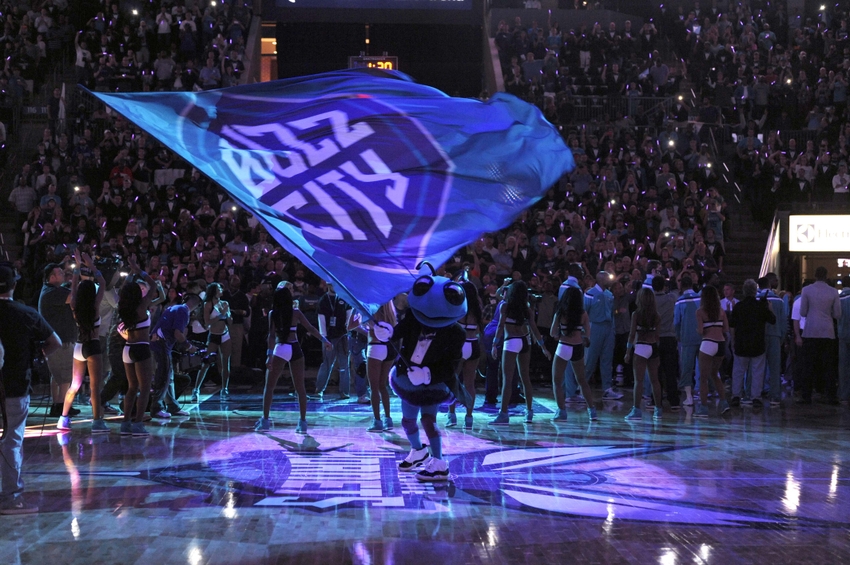 After a strong start to the season, the Charlotte Hornets will look to extend their winning streak to four straight games against the Jazz.
The Charlotte Hornets will look to extend the best start in franchise history Wednesday night against the Utah Jazz. This will be the Hornets' first taste of inter-conference action in 2016-17 after facing six Eastern Conference opponents to begin the season.
Utah Jazz (5-3) at Charlotte Hornets (5-1)
7:00 PM EST, Wednesday, November 9th, 2016
Spectrum Center
TV – Fox Sports Southeast
Radio – WFNZ 610 AM
Defensive Keys
Utah's twin towers are just the latest in a series of premier big men the Hornets have matched up against; in the first six games of the season, Charlotte has faced Hassan Whiteside, Al Horford, Joel Embiid, Brook Lopez, and Myles Turner. Cody Zeller has done an admirable job in the pivot spot against those guys, but Utah presents a unique challenge. It's rare to see a team in today's NBA that possesses two quality traditional big men, which is  exactly what the Jazz have.
Zeller should match up well against Rudy Gobert; he has the quickness to track Gobert as he rolls to the rim after setting a pick. Gobert's post game is still in its infancy, so Zeller should have no problem handling him there.
More from Swarm and Sting
Favors, on the other hand, is probably a bit much for Zeller to handle on his own. Favors is a bully in the post, and rarely denied the position he wants on the block. Zeller is great at denying the entry pass and at chasing more mobile big men around the mid-range but doesn't have the heft necessary to effectively negate Favors' brute strength down low.
Unfortunately for Charlotte, Roy Hibbert's knee, while improving, is keeping him out of the game. Once Hibbert returns to the floor, it will be a huge boost the team's defesnse. The interior defense was great during the first two games that he played.
Also of note is the matchup between Utah's Gordon Hayward and Michael Kidd-Gilchrist. Hayward, playing in only his third game this season after recovering from a broken finger, is the lynchpin of the Jazz offense as the primary creator off the dribble. Slowing him down will be crucial to a Hornets victory. MKG is probably the premier wing defender in the NBA right now short of Kawhi Leonard, good news for the Hornets.
Offensive Keys
Offensively, it's mostly a question of which Hornets team will show up. Will Walker and Batum have to carry the offense like we saw in Brooklyn? Or will the other guys be able to step up and hit shots like they did against Indiana? Plain and simple, the role players need to hit shots in this game. This is especially true against Utah, as both Kemba and Nic face challenges offensively. George Hill has a great wingspan for the point guard position at 6'9″, and uses that length effectively. Hill is a consistently underrated defender that will be able to neutralize Walker's effectiveness on the drive.
Finally, Batum usually has a significant height advantage at shooting guard. This allows him to get his shot off easily, and to monitor passing lanes over the defense. Batum's matchup, Rodney Hood is 6'8″ himself, neutralizing Nic's primary physical feature. Add to that the fact that Hood is a fantastic perimeter skill wise, and Batum has a challenge in from of him tonight.
Summary
All in all, Wednesday's tilt with the Jazz should be a close game. Expect it to be a low-scoring matchup unlike Monday night's thrashing of the Pacers. Before the season began, many around the league expected the Jazz to win 50 or more games this season. Utah has mostly lived up to the hype, going 4-1 after a bumpy 1-2 start. Wednesday will provide a good test for the Hornets, and serve as a barometer of how good this team really is.
This article originally appeared on