Michael Kidd-Gilchrist is ready to breakout and be a star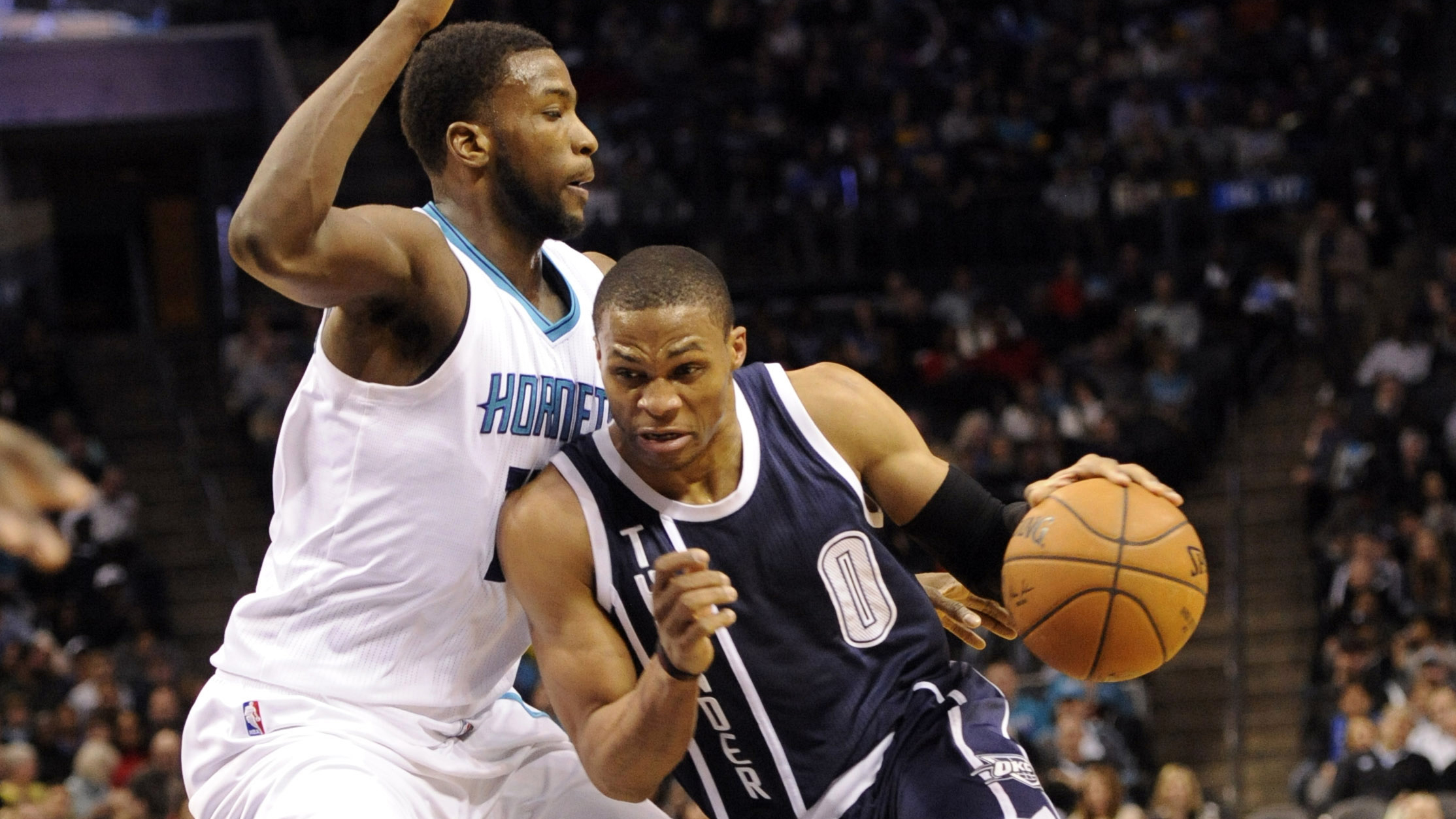 Michael Kidd-Gilchrist might be the only player on the Charlotte Hornets who can someday make an All-Star team. At just 22 years old on opening night, he may also become his team's best and most important player by season's end.
Here's a look at how likely all that is, courtesy of SB Nation's At the Hive:
Kidd-Gilchrist has a faulty jump shot and only averaged 9.0 points per game over his first three seasons. That's not very encouraging.
But he's also so young, such a good rebounder and already one of the league's most valuable and versatile defenders.
Charlotte was lucky to re-sign him on a four-year, $52 million contract.
(h/t: At the Hive)
MKG in particular is the sole reason the Hornets even rank as a top 10 defense, or found themselves in the race for the playoffs last season. The Hornets were always worse when MKG wasn't on the floor whether he was out injured, or just sitting on the bench resting. When off the floor, the Hornets defensive rating was a poor 104.1, and when he was on the floor it was an incredible 96.3. The most incredible part however was that MKG wasn't just an improvement on defense, but offense as well. The Hornets offensive rating improves from 96.1 to 99.4 when he's on the floor. Considering how awful Charlotte was on offense, last season, it's hard to ignore that any improvement is a great thing for Charlotte.
MORE NEWS:
Want stories delivered to you? Sign up for our NBA newsletters.