Charlotte Hornets: Marvin Williams Has Become a Great Rim Protector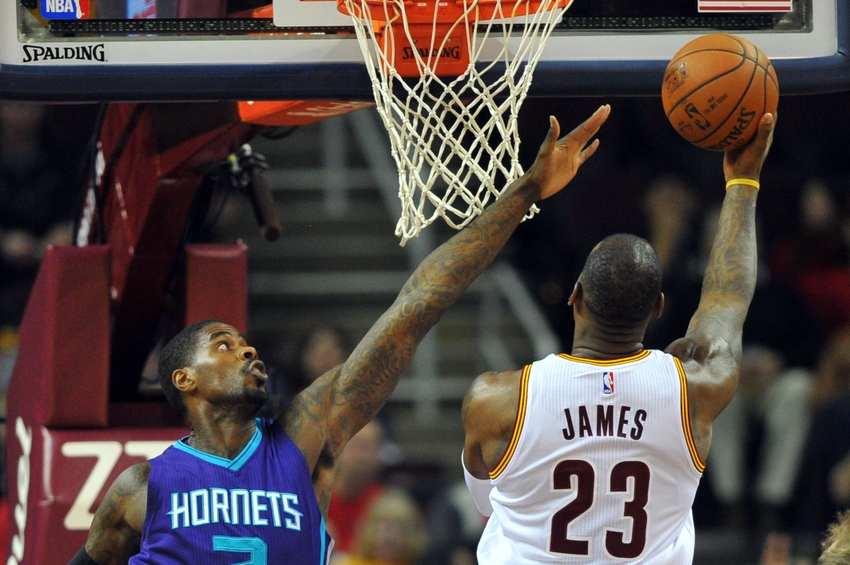 Charlotte Hornets' starting power forward, Marvin Williams, has become a great rim protecting big man and the stats are there to prove it.
Marvin Williams is labeled as a stretch four or an undersized big man but the stats back up that he has become a great interior defender. The Charlotte Hornets were the 12th best shot blocking team in the NBA last season even without a typical rim protector. Marvin was their most consistent interior defender.
Charlotte averaged 5.3 blocks per game as a team and Williams was the only player to average a single block a game. The starting power forward finished the season with 1.0 blocks per game in 2015-16. After years of being an under-achieving interior defender, Marvin averaged a career high in blocks and led the Hornets in that category.
His shot blocking numbers aren't stellar and they certainly don't jump off of the page but looking at advance statistics show just how important Williams was last season. The 30-year old may not have blocked a lot of shots but her certainly did alter opponents when they got into the paint. Some overlooked Marvin's interior defense but his contributions were a major part of the team's success.
More from Swarm and Sting
According to Nylon Calculus, Williams allowed opponents to shoot only 45.7% which was the 12th best in the league among players who played at least 500 minutes. He was fourth among players who played over 1,900 minutes only behind premier shot blockers like Rudy Gobert, Serge Ibaka, and Robin Lopez. Putting up these numbers showcases Marvin's importance and great interior defense.
The 6'9 power forward was also 12th in the NBA with 1.0 points saved per game. That might not seem like a lot but only 11 other big men were better than him last season in that category. Big name players like Hassan Whiteside, Pau Gasol, and Paul Millsap were all just fractions ahead of Williams.
You can knock advanced statistics all you want but there is no denying that Marvin was one of the best interior defenders in the league last season. He was clearly the best shot blocker on the Charlotte Hornets but to see him alongside elite level players in that category is a bit surprising.
Critics knocked Williams in the past for his lack of production on the defensive end but that is no longer the case. He took it upon himself to become the defensive anchor for Charlotte. The Hornets were a top-10 defensive team but their success on that end of the floor mainly comes from their ability to defend as a unit.
Michael Kidd-Gilchrist was the only "great" defender on the team and he was out for all but seven games last year. Even without their best perimeter defender, Charlotte had yet another outstanding defensive season under head coach, Steve Clifford.
It will be interesting to see if Marvin Williams can keep up his defensive prowess in 2016. He will have to prove that last year was not a fluke. With the addition of Roy Hibbert, the Charlotte Hornets may have a great pair of interior defenders.
This article originally appeared on